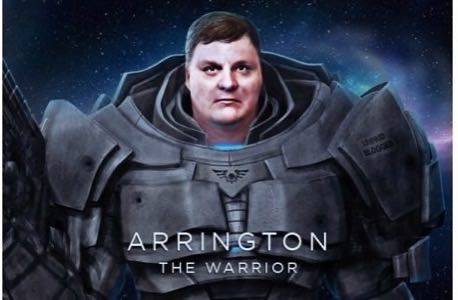 Editor's note: In the Summer 2012 issue of SAY Magazine, Dan Frommer chronicles the history of tech blogging. For the rest of this week, Richard MacManus, who founded ReadWriteWeb in 2003, will be looking back on the early days.
TechCrunch launched on June 11, 2005, with the aim of covering the emerging trend called Web 2.0. Just a few days after, I was in an email exchange with cofounders Michael Arrington and Keith Teare. It turned out that both Mike and Keith were regular readers of my blog, ReadWriteWeb. Straight away I knew Mike and I had a lot in common, in terms of our motivations for blogging and our propensity to tinker with the latest online developments. Mike's explanation, in that first week of TechCrunch, of why he and Keith started the blog resonated with me: "The idea came about because my VC friends kept asking me what this or that company was all about, and how it fit into the bigger Web 2.0 picture. And since I am trying everything out anyway, why not write about it."
An excerpt from Dan Frommer's Rise of the Tech Bandits:

The dot-com boom was still a decade away, but "Time was discovering computers gung-ho," says Elmer-DeWitt, a long-time technology and science editor and writer at Time, who now writes a business-focused blog about Apple for Fortune, another Time Inc. title.

The challenge Time had in covering technology, Elmer-DeWitt says, was that "it was run by a bunch of old fuddy-duddies who didn't use computers. And they didn't really know what they wanted. At one point, Walter Isaacson [the former Time editor who recently wrote Steve Jobs' biography] made me write a story about 'cyberpunk.' He had no idea what that meant, but he loved the word and he wanted it on the cover of Time, so I had to scratch together a story. I'm totally embarrassed by it."
If anything makes me wistful about those early days of Web 2.0 blogging, it's that trying things out has gone out of fashion now. In 2012 it's either a race to get to the news first, or a crapshoot for social media referrals on a story 100 other bloggers are also writing. Who has time to try stuff out when you are live blogging an Apple earnings call, speculating on when Yahoo's lying CEO will step down, or wondering what Facebook's share price will be?
But back to 2005. Later that year, Mike invited me to stay at his newly rented ranch in Atherton while I attended the second annual Web 2.0 Conference in San Francisco. I wouldn't say it was the start of a beautiful friendship, since we rarely speak to each other these days. But it gave me an insight into what made Mike Arrington the defining media figure of the Web 2.0 era.
One of Mike's attributes that isn't acknowledged enough is his generosity. I've seen evidence of this many times, including that initial invitation to stay at his house in Silicon Valley in 2005. He went on to extend the same invitation to many other developers, bloggers and entrepreneurs – leading to the now-legendary parties held on his back lawn in the Web 2.0 era.
In those early days, before the Web 2.0 hype kicked in toward the end of 2006, Mike and I continued to swap blogging tips and stories. That is another thing I miss about that era of blogging: the camaraderie and willingness to share. You could say we were eating the Social Web dog food, by actually being social.
Mike Arrington has become famous for his outspoken nature and ability to disrupt the status quo of journalism. Regardless of the controversy he tends to attract, I've always admired his analytical prowess. He's a great blogger not because he stirs shit. He's been highly successful because he did – and still does on his new indie blog, Uncrunched – what he set out to do in 2005. He tries things out and then writes it up in a compelling manner.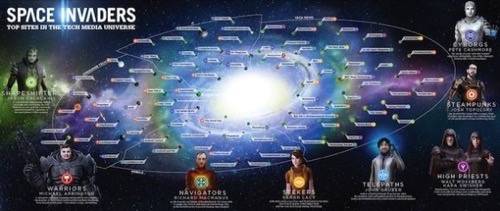 SAY Media is ReadWriteWeb's parent company.