With an expected valuation of close to $100 billion, it's understandable that no one can stop talking about Facebook's initial public offering this week. But while Facebook basks in the social media spotlight, companies tackling tough business problems are exciting investors, if not consumers. Workday, for example, is expected to be among the largest IPOs this year in the business software market.

Founded in 2005, the Pleasanton, California-based Workday makes payroll, accounting and human resources management software available over the Internet to 280 corporations, including big names like Time Warner, Kleenex-maker Kimberly-Clark and giant electronics manufacturer Flextronics. So far, Workday has raised $250 million from venture capital firms and other investors.
Dave Duffield Strikes Again
The company is the brainchild of David Duffield and Aneel Bhusri. Duffield, cofounder and chief executive of PeopleSoft, was forced to sell the company to Oracle in 2005 for $10 billion in a hostile takeover. Duffield and Bhusri, who was vice chairman of PeopleSoft, decided that same year to start rebuilding their company in the cloud.
As of the end of 2011, Workday had more than $300 million in revenue and an estimated value of $2 billion, AllThingsD reported last week. The company expects to launch its IPO in the fourth quarter with the help of bankers Morgan Stanley, Goldman Sachs, Allen & Company and JPMorgan Chase & Co.
Ironically, while the hype has focused on high-profile consumer and social-media IPOs, business-focused tech companies may be a better bet. On the consumer side, as of Friday, the stock of online game maker Zynga had fallen 25% from its IPO price in December last year. Stock of coupon site Groupon has dropped 50% since November 2011.
But Jive Software, which makes social business tools, has seen its stock climb 50% from its IPO price in December 2011. Stock in Guidewire Software, which serves the insurance industry, is up almost 60% since the company's debut in January.
Workday is going after a market that is expected to soar. Worldwide revenue from delivering business software over the Internet is expected to reach $240 billion in 2020, a six-fold increase from 2010, according to Forrester Research.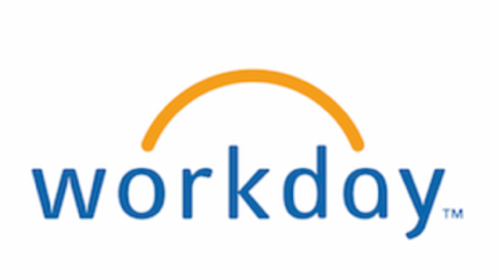 Cloud Rules
Companies of all sizes are looking at cloud-based software because it's often easier and less expensive than deploying and maintaining on-premise applications. In an interview with Bloomberg TV in April, Bhusri claimed Workday's HR software is half the cost and is much easier to use. "There's no reason enterprise software needs a training manual," he said.
Early investors of Workday included Duffield and venture capital firms New Enterprise Associates and Greylock Partners, where Bhusri is a partner. In its last round of funding in December 2011, Workday raised $100 million from investors that included MSD Capital, owned by Dell founder Michael Dell, and Bezos Expeditions, the personal investment entity of Jeff Bezos, founder and chief executive of online retailer Amazon.
Workday is not without competition. German software maker SAP bought rival SuccessFactors last year for $3.4 billion, and Oracle is expected to either buy or develop its way into the HR cloud. In addition, analysts are wondering how long it will be before Workday partner Salesforce.com begins to add competing capabilities to its cloud-based software for sales reps and customer relationship management.
Despite the competition, Workday has built a solid business that investors and some analysts believe could make it a leading player in the HR software market – even though the general public has probably never heard of the company.
Everyone knows Facebook, of course, but analysts are debating whether a company with slowing revenue growth and a potential valuation of 99 times earnings can possibly live up to its hype.
Lead image courtesy of Shutterstock.