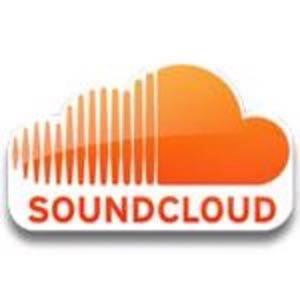 The growth of SoundCloud has been astonishing. In only three years of existence, the social sound-sharing service has blown past 15 million users and now has more than 100 employees. It's quickly becoming a sort of "YouTube for audio" with a massive selection of sounds from arists, podcasters and others.
Today, the company announced the next iteration of its Web app, an effort its dubbing the Next SoundCloud. The redesign, which is currently in private beta, is a substantial visual overhaul with a few new features tacked on.
Just over a year ago, SoundCloud boasted that it had reached its three-millionth registered user. Today, that number stands at over 15 million and the growth is continuing unabated. Earlier this year, the company raised $50 million in venture capital funding, money that will undoubtedly be poured into rapid innovation and growing its team. Recently, the company has put much of its focus on converting its default audio player to HTML5 and developing innovative apps for mobile platforms like iOS and Android.
SoundCloud has played an active role in advancing the future of music and audio, not just through updates to its own product, but through active involvement in Music Hack Day and other developer-centric initiatives around the world.
The new design borrows liberally from the company's mobile products and presents things in a much cleaner, app-like fashion. "Every single element on the page has been revisited," said SoundCloud cofounder Eric Wahlfors at a press event in San Francisco today.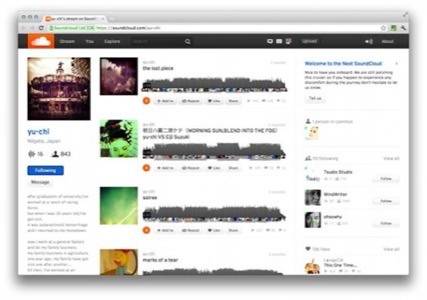 In addition to significant visual changes, the new SoundCloud fundamentally alters the way users interact with sounds hosted on the service. Crucially, the site will feature a universal player bar across the top of the layout, which ensures continuous playback of songs regardless of where one navigates on the site. This is a feature SoundCloud currently lacks, and it's a much-welcome enhancement.
The service is also becoming more share-friendly. In addition to its existing social features, such as "liking" and timed comments, SoundCloud will now have a retweet-style sharing button, which allows users to post any sound they find on the site to their own profile. It may seem like a basic feature, but its impact could be huge. Thanks to the update, having one's bedroom-produced demo unexpectedly reshared on SoundCloud by Snoop Dogg is suddenly a possible reality. The implications for independent, budding musicians and other soundsmiths are nothing to underestimate.

One other notable feature being rolled out in the private beta is what SoundCloud is calling "sets." These are essentially user-curated playlists of sounds that exist in a single waveform.
The team confesses to releasing this "uncomfortably early" and fully expects a bump or two in the road toward releasing it publicly. To take the new site for a spin, sign up for beta access at next.soundcloud.com.