Have you thought about joining a startup, but have no idea what you could possibly offer? Perhaps you are looking forward to graduation and want to pick some skills that will help you work for a startup when you leave school. Maybe you want to change your career and get into the exciting world of tech startups, but do not know what it takes to succeed in that type of high-pressure environment. Perhaps it is time to look into Startup School.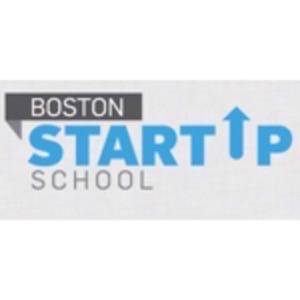 The Boston Startup School, founded at TechStars Boston (see For TechStars Boston, Life Beyond the Pitch), is creating a program that will give aspiring entrepreneurs and others all the tools they will need to work at a startup.
Startups are not easy. They often consist of bare-bones teams working crazy hours, sleeping in the office and doing a little bit of everything. A lot of people correlate startups with bleary-eyed programmers who have been staring at a screen for so long that they are stuck to their chairs. But there is more to it than that.
Startups are businesses. They have all the needs of any business – including sales, marketing, product development and design – to go along with all of those software engineers. Coding is just one part of the equation. It can be even harder to develop the skills needed to not just survive in a startup, but to thrive.
A startup "is a pretty unique place that takes a special person to break in [if] they don't know how to do this," said Aaron O'Hearn, part of the operating team at TechStars Boston.
6 Weeks of Complete Immersion
The goal of the Boston Startup School is to take people interested in working in startups and give them the skills they need to be good employees. The six-week immersive program offers four tracks: software development, marketing, sales and business development, and product design. Students will work from 9 a.m. to 5 p.m. Monday through Friday over the entire program, with 90-minute lectures in the morning, four hours of "lab" time during the day and post-mortems to break down the day's events in the afternoon.
The idea was born out of necessity. Startups need employees, and the competition for top talent is getting intense. In talking with local startups, TechStars Boston managing director Katie Rae and her team found out that while a good space to work is important and networking and material resources can't be ignored, human capital is really the lifeblood of new businesses.
"We asked TechStars how we can help, and they asked, 'How can we find good people?' So, Katie Rae and myself said, 'We can probably help this. We do a really good job with companies coming in and programatically helping them become more polished. Why don't we do this for people and help train them to be awesome employees for these companies?'" O'Hearn said.
To a certain extent, Boston Startup School is a feeder program for students into TechStars companies. That could be current classes of TechStars companies or alums. But, Startup School also has a bigger vision than just providing bodies to TechStars companies to fill startup seats. It comes down to serving the needs of the growing ecosystem of the Boston tech community.
For years, the Boston tech scene has lamented the fact that many of its best and brightest grab a prestigious diploma or hook up with a hot startup and flee Massachusetts. Facebook is only its highest profile and most painful example. With almost a dozen large universities in the Boston area, there is talent to be had. The goal is to induce more of that talent stay in the city.
"The idea came out – basically, we want to keep talent in Boston and from leaving the city. There is this huge renewable resource with students that come and graduate. Right now, one in two students graduate either unemployed or underemployed. So, let's train students to rock out at startups," O'Hearn said.
Boston Startup School was announced at an event in February called Ruby Riot. The event, thrown by a conglomeration of Boston companies headed by Gemvara, was a bit of a celebration of the Boston startup community but also signified the progress and importance of the technology ecosystem to the Massachusetts economy. All the major players in the area need students and companies to stick around, from the Boston and Massachusetts governments to the universities that produce these students and the companies that (potentially) employ them.
One of the biggest aspects of Startup School will be to make those connections. Networking is a subtle art and many prospective startup employees can use help in the "art of getting yourself an introduction." For many students at Startup School, this will be the biggest benefit of the program.
Startup School instructors will come from a variety of backgrounds, including prominent local companies, including the director of sales at Brightcove. Interacting with teachers who actually work in the industry is a great opportunity for students to make an impression. In fact, just being around TechStars, located in the heart of MIT and the technology district of Cambridge, will help Startup School students make connections.
Boston Startup School – Dave from Andrew Nalband on Vimeo.
The program is free to participants, but the application process is rigorous. Startup School screens applicants the way that TechStars screens potential startups. Applications, interviews, the works. If you are a student or a professional in the Boston area looking to join the startup culture, you can start with the application here.
Would a version of the Boston Startup School have value in your city? Let us know in the comments.