Many are concerned that Facebook's acquisition of Instagram means the end of a once indie photo-sharing community. But some say it ain't so, including Philippe Gonzalez, the founder of Instagramers.com. In Part 2 of our interview (click here to read Part 1), we talk to Gonzalez about the impact of the Facebook acquisition on the Instagramers.com community as well as the future of Instagram art shows.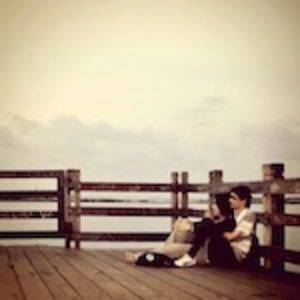 ReadWriteWeb: What was your initial reaction to Facebook's acquisition of Instagram?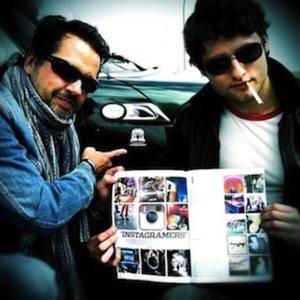 Philippe Gonzalez: I was surprised about it and had to tweet right away, even though I was, at the time, lying on a beach in Thailand with no Internet connection. I had to find an Internet connection and inform people about it as soon as possible. Then I came back to my hotel and found myself wondering about what might happen with the whole Instagram world, my friends, their habits, and my own project, Instagramers. Really, I was more aware of all these people I met and I could lose contact with because they might reject Facebook and migrate to other photo-sharing apps. But then I thought that would be a pretty heavy reaction to something that wouldn't have effects, at least for a while. I wrote a post to share some of my thoughts on the matter. I said that the acquisition would not complicate Instagram, and even so it probably wouldn't change for a while. I wrote that it's better to wait and see instead of immediately deleting pics and organizing a full-on "social war." That approach doesn't really make sense to me.
The Fate of Instagramers In a Post-Facebook Era
ReadWriteWeb: Can Instagramers.com even exist in the post-Facebook acquisition era?
Philippe Gonzalez: Of course. The future of Instagramers.com is like the Internet industry, meaning it's a total mystery. That's why I like my job in the Internet and the app world. You never know what will happen. Where will you find an opportunity? And where will your next competitor pop up? Since I started with this project, I say to people that I don't know where this project will drive me, but I'm really having a great moment, I'm living a great experience, and at the end of the day, the most important is the experiences you live and share with other people in your life.
ReadWriteWeb: How did Instagramers react to the acquisition?
Philippe Gonzalez: About 99% of users felt scared. Most of them felt this way because of they were ignorant of Facebook's future plans and thought a full integration would kill the authentic world of Instagram. At the time, I tried to convince people that this acquisition was good for the future of the app, especially because money was necessary to help it survive. These young guys who owned Instagram couldn't provide users much fun without actual investors. Still, most people think something bad will happen sooner or later. The acquisition was pretty bad timing. The announcement was made at the same time that tons of new users were opening accounts on their Android devices. Plus, the quality of the pics (and "popular page") was declining. Lots of people wrote and asked me what would happen with the copyrights. Others asked me how to delete their accounts. A large amount of them asked what would be the future of the Instagramers local fans group network. Some friends of mine even suggested that I open an account in other apps like StreamZoo or EyeEm. I actually did do that, but still I am confident that Instagram will be the most important photo sharing network and that, after some waves, things will calm down.
Where Instagram Photography or Art is Headed in the Post-Facebook Acquisition Era
ReadWriteWeb: Will Instagram art exhibitions start to die off now that Instagram is a part of Facebook?
Philippe Gonzalez: No. I don't think the acquisition of Instagram by Facebook is the main problem in creating a distance between art and Instagram. The main problem could simply be the "popular page" algorithm. Many people wrote me to say that they were very demotivated because they didn't hit the popular page anymore, and that the quality of the pictures was low – mostly cakes, cats and sexy "teen" girls. That could provoke users who were actually interested in Instagram as a platform to exhibit their art works to move to another platform with less users but a better understanding of the artists' motivations and needs.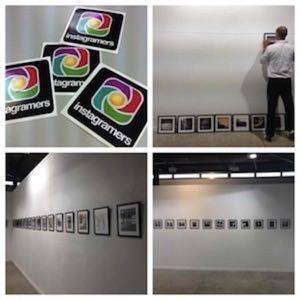 ReadWriteWeb: Will there still be a way to use Instagram images on Facebook in an indie way? Or is this the complete mainstreamification of Instagram?
Philippe Gonzalez: I think Instagram will really remain independent. What could happen very fast is that Facebook could integrate Instagram pics to support their Facebook Places feature. This could add some interesting geolocation pics. As an Instagram user, you can share your pictures already through Facebook. And then there are the API-based browser sites like Statigram or Webstagram. Most of the time, when you upload photo galleries to Facebook, you share a special event without looking to the artistic side. On Instagram, you share the emotional moments in the same gallery and you always dedicate some time to filtering, editing the picture and looking for the best results.
ReadWriteWeb: What's next for the mobile photo-sharing world after Instagram becomes a part of Facebook?
Philippe Gonzalez: I think that whatever happens with Instagram, the "photo-sharing trend" will remain mobile. Smartphones will increase their lenses, processing and storage capacities, but also their social-network sharing availability. The rest is quite difficult to anticipate. There are loads of competitors that are copying Instagram's concept right now and will probably catch some million peoples' attention, but I think Instagram will be the reference point. I still believe Instagram has a strategic purpose and won't be integrated into Facebook – at least, not for a while.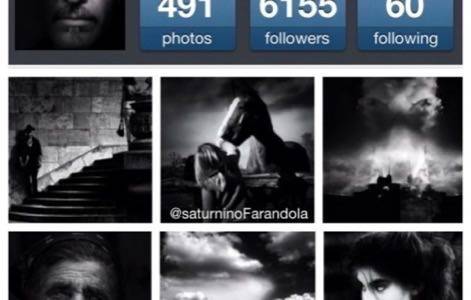 Lead Instagram image via MyLinn.