Moments after Facebook bought Instagram, the next race began – which mobile social video app would become the "Instagram for video"? Presenting a social video experience that is enjoyable not only from a smartphone but across existing social platforms is no easy task. Socialcam, Viddy and Klip are three apps that have emerged as leaders of the pack. We tested each one by recording videos, applying filters and paying close attention to the sharing mechanisms therein. What we discovered may surprise you.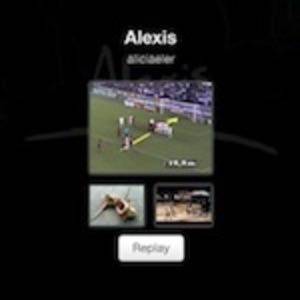 Socializing is Big on Socialcam
The Socialcam video itself resembles a clean, clear Vimeo video. There is no time limit on the videos shot with this app. And with each video, the user can decide if they want to make it public to the Socialcam community (and anyone else who picks up the link), viewable for the user's followers only or completely private. In terms of sharing functionality, Socialcam allows users to share the video on Facebook, Twitter, YouTube, email, SMS, Posterous, Tumblr or Dropbox.
One thing to watch out for – which is true of most apps these days – is the Facebook social sharing feature. Sharing to Facebook is a pretty common move, especially since this app integrates with Facebook directly. On Timeline, the app's video cover image appears on my Timeline along with a link to watch the video on Socialcam.com. You can tag friends in the video itself, but not on Facebook directly. This quietly keeps users connected to Socialcam itself. Sharing the same link out to Twitter is much simpler, and the result is to lead users back to the video on Socialcam. It's possible to use Socialcam on the Web, but it feels most useful on mobile – after all, these are not videos that you should think much about or edit.
The SocialCam popular section presents everything from a boy playing a violin to a 10-second video titled "Toilet Technology" and a man named Mistah F.A.B.'s one-minute, 12-second video called "Daily motivation #6," which is him delivering words of wisdom to his followers and other users of the app. Facebook users are sharing Socialcam videos to the site; today's Facebook news feed video du jour is called "Giant Snake Eats Security Guard." It is a YouTube video that the user uploaded to Socialcam.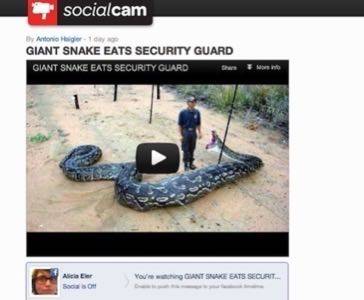 Users can browse videos and leave comments or big red heart "likes" or "loves," depending on how you interpret the meaning of a red cartoon heart. If you're not careful, watching that toilet video on the app will "post on your behalf, including videos you watched, videos you shared and more" to Facebook – just like a Facebook Social Reader. Now everyone knows I've watched the terrible toilet video. Oh well, I'll suck it up – and then make sure to change the settings.
Viddy: The Clean-Cut Video Sharing App
Viddy feels like the more conservative version of Socialcam – and we do not mean that in the political sense of the word. Based in Venice Beach (Socialcam is in San Francisco, to be sure), Viddy lets users capture, edit and share 15-second videos. Mark Zuckerberg has already joined and taken a little video of his pup, Baby Beast.
Shooting your first Viddy is a different experience than your first video on Socialcam or Klip. It is your first "viddy," not your first video. One thing that qualifies it as a "viddy" is the 15-second limit – users are forced to craft what they are going to say exactly into that short snippet of time. Choose your subject wisely, like Zuck did. You've only got 15 seconds to say something, and the message is the medium.
The Viddy user interface on the Web version of this app feels cold and design-like in its simplicity. Users can click about, exploring the popular, trending and newest videos on the app. The mobile version presents a single flowing stream of endless videos. Sharing sends videos out to Facebook, Twitter, YouTube, Tumblr, SMS or email. Want to know what's trending? Hint: There is a cat involved, and there are also some stairs. This morning, I was cruising through my Facebook news feed and discovered a 15-second video from Snoop Dogg titled "NYC." He uses the vintage filter, adding an ever-so-slight hip tinge to this otherwise banal video of him talking. The rap star has already accumulated nearly 140,000 followers.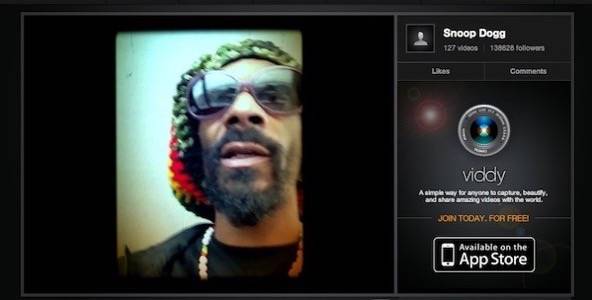 Klip It, And Share It With Only a Few
If Socialcam and Viddy are in a race for the top, Klip is the quiet kid who's hanging back and observing, waiting for his moment to pounce. This app isn't clean like Viddy or busy like Socialcam; it's just practical. Trends are simple, including popular, latest, week all-time. Videos are staggered on the screen like Facebook Timeline. The Search function is simple, and allows users to look for klips, people or just topics. There is no time limit for the videos that users shoot. Klip also offers a few filters, like Zenith, Voodoo, Toon, HDR, Gotham, Fisheye and Cinema, or users can go with nothing at all.
Klip hosts a variety of performance videos, including some of singers, musicians and artistic videos. Some videos are as long as three minutes, and many have testimonials and comments from fellow users. These adorable videos capture a little girl who dreams of becoming a "fashionista." They are public, and have received quite a few comments. Some are absolutely positive, while others are rude, racially insensitive remarks.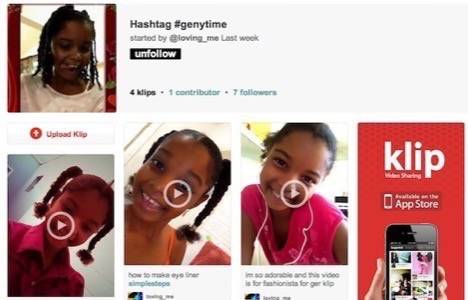 "At the core, if you remove everything else, we were usually the day to day – how you live your life in the app is the most important," Klip founder Alain Rossmann says. "We are the only guys that allow you to see a preview of every video. And we have a lot of intellectual property around that."
Klip has been called "Twitter for videos," which implies a sort of quietness that the more YouTube-esque Socialcam and Facebook-ified Viddy do not.
"We are taking the high road, the high-class road," Rossman says. "We want to be much more sustainable over time. You can easily become ChatRoulette of video apps."
The Future of Social Video Apps
Like Instagram images, all of these videos apps capture on-the-fly snapshots of the world as seen through your eyes. With Facebook's acquisition of Instagram, Instagrams will start to supplant Facebook photos, imbuing them with an odd sense of permanence that was not there before. They are the stuff of future memories, like the Polaroids of years past.
Why? Because in the future, everything will be seen through rose-colored filters; or, rather, vintage-tinted, electronica-inducing filters overlaid with club music. The imagery of our generation will not be defined with a single filter – it will overlay multiple sounds and images, an overstimulating mishmash of audio and visual.