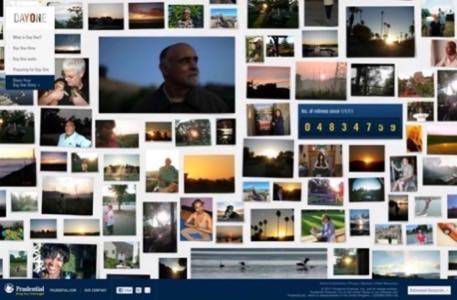 "PINTEREST: Can financial services firms use this new platform effectively?" That was the subject line of an email in my inbox this morning. It came from Corporate Insight, a financial services consulting firm. The email went on to note that "Pinterest values imagery over text and incorporates many social aspects of Twitter and Facebook to connect users and spread content." While admitting that "no financial services firm uses Pinterest today," nevertheless Corporate Insight thinks that financial institutions should have a presence on Pinterest.
At first I scoffed at this: a financial services firm on Pinterest!? But on reflection, we are in an online world that is increasingly visual. So why shouldn't a financial services firm use one of the leading image-based social networks?
Tumblr was probably the first social media service to exploit the Visual Web trend on a mass scale, but it's been Pinterest that has captured the public imagination in 2012. Pinterest is a place to store and share images (and videos, although that is a much less used feature of the site).
Corporate Insight offers seven reasons why a financial services firm should utilize Pinterest:
Retirement: Interactive, image-centric retirement marketing campaigns could transition nicely onto Pinterest. Prudential's Day One Stories microsite is a great example of this.
Savings and investment goals: Posting photos of savings and investment goals is an easy way to engage your audience on Pinterest.
Credit card rewards: Pinboards can be used to showcase credit card reward options, from merchandise to travel, and firms can encourage members to post photos of different items and experiences they've redeemed with their points.
Lifestyle: Credit card firms can post photos from sponsored events such as concerts, sports games, and other partner venues. American Express currently does this on other social media platforms and these campaigns can easily be converted to Pinterest.
Corporate Mascots: Corporate mascots are a significant part of some financial services firms' identities. Dedicated corporate mascot pinboards are a great way to feature proprietary imagery detailing the mascot's activities.
Contests: Holding contests or sweepstakes via Pinterest is an effective way to gauge public sentiment. For example, followers may vote on preferred reward items by "liking" or "repinning" an image.
Charitable Giving: Philanthropy is a staple at financial institutions and pinboards can be used to highlight firms' various charitable initiatives. This could include images of the charitable organizations or action shots of employees volunteering. As a way to engage with followers, firms could encourage them to post pictures of charities that they support.
If you look at Prudential's Day One Stories advertising campaign, as Corporate Insight suggested, it is indeed focused on imagery and multimedia. Its microsite is a giant wall of photos, in fact. Extending that microsite to Pinterest makes a lot of sense.
Also look at American Express' Facebook page. As Corporate Insight points out, it features content from their sponsored events. Much of that is images and video. It makes a whole lot of sense to put that on Pinterest, too.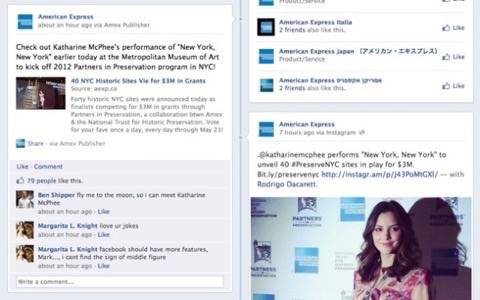 There's still a place, of course, for text-based Web content. This blog and many other news publications attest to that. But to get attention on the Web these days, increasingly it is key to use images and video.
People have relatively short attention spans on the Web, especially since many of us carry around smartphones and tablets everywhere we go. Maybe you only have a few minutes to browse content, while waiting in line at a cafe or during the adverts of a TV show. Browsing images is a nifty use of your time in those instances; which goes a long way to explaining the popularity of Pinterest this year.
It also explains why Prudential and American Express should start using Pinterest, if they want a better chance of attracting the attention of potential customers.