Yesterday Flickr announced its new HTML5 photo uploader, which offers a few perks for regular users of the photo-sharing service. Now users can rearrange photos that they've uploaded, placing them in the exact order in which they'd like to see them. On the Web version they can, at least. The mobile app version is remarkably slow, and if you're a user who is trying to upload more than one photo at a time… good luck with that. Even though the iPhone4 is the most used camera on Flickr, the photo-sharing service has never been known for its mobile capabilities.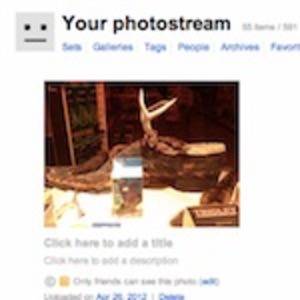 There is some good news in this: the images do upload faster than before, file sizes are bigger, and it's easier to tell the story behind the photo itself. It's also quite nice to just drop photos into the browser, thanks to the HTML5 features. Flickr also has an open API, so there's additional integration into newer OSX and operating systems.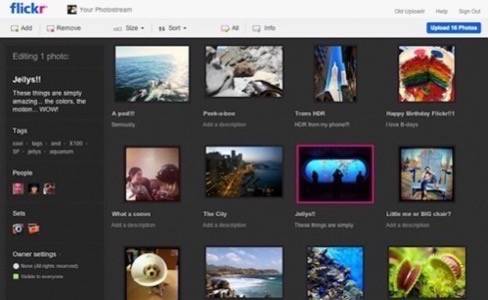 "Flickr holds about seven billion photos, and uploading is one of the most, if not the most, important aspect of the site," says a Flickr spokesperson. "We believe that the photo is about a lot more than the image – it's about the title, tag an description, and helps build the community that we have."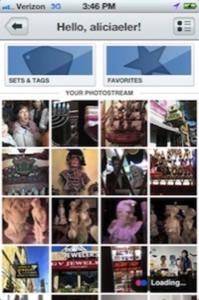 Yet take a look at the most popular tags on Flickr and you'll notice that iphoneography and instagramapp are two of the leaders. In this sense, it seems like Flickr is becoming more of a repository for photos from mobile services – rather than a standalone platform.
Nevertheless, the Flickr mobile app does have a clean, visually enticing photostream homepage for every user.
And what's more, Flickr actually respects privacy – for every photo uploaded, Flickr asks if you would like this to be a private image (only you), something to share with friends and/or family, or anyone (public). If Facebook and Instagram took a few tips from this aspect of Flickr, perhaps they could engender more trust amongst users.
So while the HTML5 Uploader isn't going to be Flickr's comeback, the fact that it allows you to move something from public to private again gives Flickr one advantage at least over Facebook and Instagram.