The iPad may only be two years old, but it's already begun to change many things. Reading is one of them. Work is another. It is selling like crazy, but it will be some time before most of the people you know own a tablet.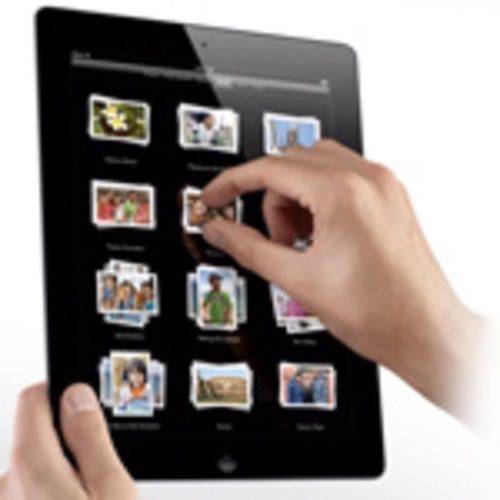 The market for this type of device may only be in its infancy, but it's already becoming clear how it will revolutionize certain aspects our lives. Education is a huge one, as recent developments have demonstrated.
In January, Apple made good on its late CEO's vision to enter the digital textbook market with the launch of iBooks 2 and the iBooks Author production tool for e-books. That early effort was met with mixed reactions. While some were excited to see Apple move into a space that's ripe for disruption, others pointed out the inherent limitations in Apple's model, which for starters, will be cost-prohibitive for many school districts.
The iPad: An Obvious Use Case for Education
In a way, Apple didn't enter the education market. Rather, it followed its customers there. By the time iBooks 2 landed in the App Store, many people had already seen the potential the iPad has to change education. A growing number of college students have, on their own accord, made the device a mainstay of their backpacks. More importantly, several school districts wasted no time launching pilot programs to use the iPad in the classroom in a more official way.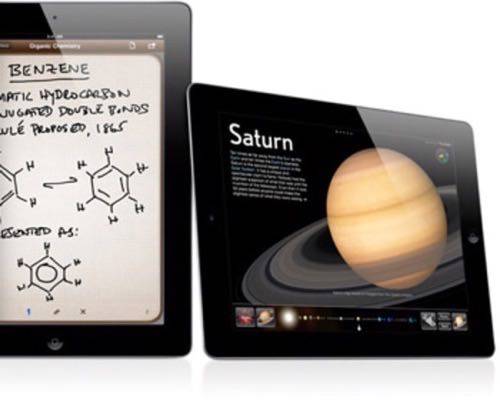 Chicago's public school district was one of those early adopters, having brought iPads into a number of its classrooms and even allowing students to take them home. While programs like this can cost hundreds of thousands of dollars to implement, they can ultimately save districts money on textbooks, since e-books are cheaper than their printed counterparts. And of course, an iPad is considerably lighter than a bag full of textbooks.
Does It Help Learning?
There's also some early evidence that an iPad could provide a more engaging learning experience and might even improve student performance. It's purely anecdotal, but students at Riverside Unified School District have said that using an iPad makes learning and doing homework more enjoyable. Their teachers confirmed that students seem more eager to participate thanks to the iPad. Anybody who's ever spent a long stretch of uninterrupted time reading or watching video on their iPad can see why this might be the case.
One small-scale study conducted at Riverside indicated that Algebra students using iPads tested at 90% proficiency, compared to 60% among their traditional textbook-toting counterparts.
"I think the iPad has enormous potential to positively impact education, but not by itself," says Mike Muir, an educator in Auburn, Maine.
Muir helped the Auburn School District implement a program that enabled every kindergarten student in the district to learn using iPads. The program is focused on enhancing literacy and math proficiency among students, Muir says.
Tablets are slowly finding their way into classrooms, but it will be some time before they're affordable and easily deployable enough to make the kind of widespread impact everybody envisions. Especially in urban school districts, where educational woes are often at their very worst, many schools can hardly afford basic school supplies, let alone $400 gadgets. There are also issues of safeguarding the devices, managing student distractions and determining who pays for and thus owns content like e-books and apps.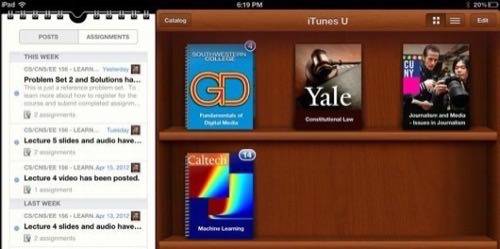 The Value for Self Education
In the meantime, the devices make a great tool for self-directed, independent learning. There's no shortage of one-off educational apps on any given subject, from American History to advanced biology. Anybody interested in learning music theory or brushing up on a particular instrument has a wide range of tablet-based tools to help them do so.
Alongside iBooks 2, Apple unveiled a dramatically overhauled iTunes U, which offers video lectures and full-fledged course materials from top universities. There's also an iPad app for Khan Academy, the wildly popular video learning site.
The device makes perfect sense for educational purposes, whether its self-learning or a more formal classroom setting. Some predict that tablets will outnumber desktop computers in schools before we know it. There are still some kinks to iron out before we get there, but it's hard to imagine the classroom of the future without a glass touchscreen on every desk.