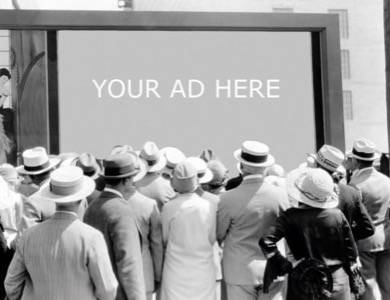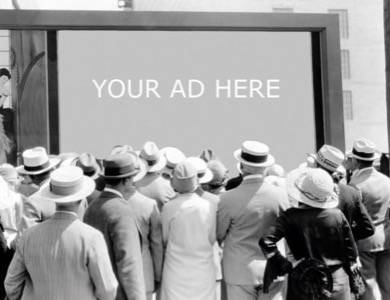 Users were more likely to click on a Twitter ad than a Facebook ad in the first quarter, according to a recent study. Yet Facebook will likely be valued at more than $100 billion following its initial public offering next month, while Twitter struggles to find a consistent revenue stream and remains several years away from an IPO of its own.
Why?
The short answer is volume: Twitter has yet to fully launch a self-service ad-buying program, making it hard for all but the biggest users to undertake effective campaigns. Facebook, on the other hand, can attribute its click-through rates to sheer volume of ads, thanks in part to the ability for even advertisers with small budgets to purchase advertising without going through a sales rep.
A Machine Gun Vs. a Sniper
The study released last week by TBG Digital attributed Twitter's higher click-through rates to the integration of ads in a user's news stream. While Facebook has begun to experiment with promoted stories in users' news feeds, it still relies primarily on display ads that are easier and cheaper but that many savvy Web users have trained themselves to ignore.
Put another way, Twitter relies on well-placed sniper's bullets to hit with advertising. While Facebook certainly aims its shots and targets ads based on all the data it collects about users, it also needs ad volume to generate revenues that will support its valuation.
"I'm not surprised," said Lindsey Port of GLO Gaming, which has had to deal with so-called banner blindness in its online gaming applications. "Consider Twitter as radio and Facebook as a billboard: When the message is a part of the user's experience and is in the 'natural stream' of communication, it has a much higher success rate versus having to look up at a billboard, which you can often ignore."
Facebook Looks for the Best of Both Worlds
Facebook is working on sponsored stories that combine its ad volume with a model that replicates Twitter's in-stream advertising. That, however, is easier said than done: Like Twitter, Facebook needs to keep news feeds relevant to users. Saturating the stream with ads or even hitting users with ads that seem irrelevant to them, could be tragic.
"The new Facebook ad models allow businesses to be placed in mobile more often or show up in News Feeds even if the user isn't already a fan of the brand," said Annalise Kaylor, director of social media for Intrapromote. "This is modeled, undoubtedly, after the success seen by Twitter."
Facebook has also launched Reach Generator, which guarantees brands that 90% of their fans will see a promoted message. Kaylor predicts that it is going to get more expensive for brands to get their message seen on Facebook. While they will still have access to the inexpensive, right-hand column display ads, the precious in-stream ads will go to the highest bidder.
"Unless you're a business with a bottomless budget, however, it will become more and more challenging to compete for Facebook ad real estate," Kaylor said.
Image courtesy of Shutterstock.