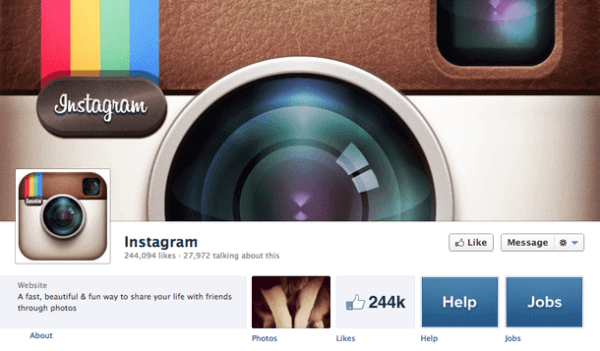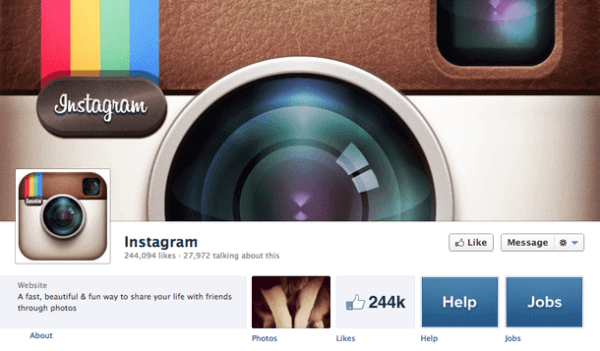 When Pepsi realized it had converted as many Coca-Cola drinkers as it was going to, it started acquiring fast food chains, including Pizza Hut, Taco Bell and Kentucky Fried Chicken (which were later spun off as Yum! Brands). It made sense, on the surface: each chain's outlets were a new place to sell Pepsi products, analysts reasoned.
But, in reality, several of the chains and their franchisees already sold Pepsi products. Those deals were more about making pizza, tacos and fried chicken products that Pepsi sold in addition to soft drinks. And so it goes with today's announcement by Facebook that it will acquire Instagram for $1 billion. Yes, Facebook may convert some of Instagram's users who aren't already on Facebook into Facebook users, but more than anything, this is an effort to show that Facebook can open new revenue streams even as its user growth levels off.
Facebook's acquisition – no matter what Mark Zuckerberg tells you in a press release – is less about better integrating Instagram's services into the world's biggest social network (which it already does quite nicely) and more about becoming a publicly traded behemoth. Publicly traded companies need to grow to keep investors happy, and if they can't do so by adding new users or boosting new revenue streams, they do it by gobbling up rivals.
So we're skeptical when Zuckerberg says things like, "We don't plan on doing many more of these, if any at all." It may not be Facebook's decision for much longer: As we have maintained since Facebook announced its IPO in February, Facebook will change dramatically after its shares go public, and if investors want more acquisitions like the Instagram buy, Facebook will make those acquisitions.
Little Change for Facebook, Instagram Users
"For years, we've focused on building the best experience for sharing photos with your friends and family," Zuckerberg wrote in announcing the deal. "Now, we'll be able to work even more closely with the Instagram team to also offer the best experiences for sharing beautiful mobile photos with people based on your interests."
But, as many have already noted, Instagram already plays nicely with Facebook. The biggest takeaway from Zuckerberg's statement is that Instagram will continue to operate and be built independently: You won't have to join Facebook or Instagram to use the other, and at least in the short-term – and most-likely the long-term – you probably won't notice the two companies are now linked. As Instagram founder Kevin Systrom noted, Instagram is not going away.
If there are changes, they'll be positive ones: Instagram, which was reportedly working on securing a secondary round of financing, can now focus on improving its product. Facebook, meanwhile, can abandon attempts to build a mobile sharing app that would top Instagram. Speaking of mobile, if Facebook plays this acquisition right, it may alleviate some investor concerns about how it will grow revenue on the mobile side of its business.
Instagram will be one of Facebook's biggest acquisitions to date, but still tiny in comparison to the more than $100 billion in capitalization Facebook is looking to raise in its initial public offering next month. What has worried potential investors leading up to the IPO is Facebook's relatively dismal advertising growth performance, and the fact that its user growth is slowing, and will eventually level off, and that for all practical purposes, Facebook appears to be a one-trick pony.
With social networking increasingly becoming a field dominated by the big three of Twitter, Facebook and Google+, it is niche social networks like Instagram that will become the space for growth in the future. Facebook is ultimately showing it can grow in those niche spaces even if it isn't necessarily innovating Instagram-like networks.