Mark Zuckerberg announced this morning that Facebook has "agreed to acquire" Instagram for a cool $1 billion. The tiny team that took over the mobile world will now work at Facebook. Instagram launched on Android last week, much to the chagrin of many special-snowflake iPhone users, and this news is sure to bum them out even further. But Facebook rules photos, and Instagram is the new camera. This deal makes perfect sense.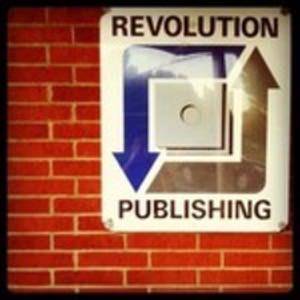 Facebook reportedly failed to cut a deal for Instagram last year, and then it began working on Instagram-like photo filters of its own. That was back in the dark ages, when Instagram users had only uploaded a mere 150 million photos. By 2012, Instagram could ask for much more favorable terms.
Yet Instagram didn't have a business. It wasn't going to make money by building its own ad network. It wasn't going to succeed by selling new filters. Instagram built a pitch-perfect mobile social network for the smartphone age. Facebook needs one, and it didn't have one. Now it does.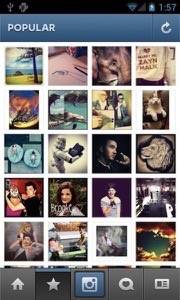 A billion dollars sounds like a lot for an app that generates $0. But Facebook is about to go public, and this is a drop in the bucket compared to its potential valuation. Facebook is the de facto place for people to share photos. The Instagram integration with Timeline has been beautiful. This is a natural fit.
Facebook is now the big screen for viewing Instagram photos.
Sam Odio, Facebook's Photos product manager from April 2010 to June 2011, says "the 1BN acquisition price is almost certainly the result of a bidding war. It's unlikely they purchased this for the users, the team, or the product." The point about the users is well taken. As Odio says, "Most Instagram users are already on Facebook (or have made a conscious choice not to join)."
The product makes sense as part of Facebook's portfolio, and Odio believes it will "certainly strengthen Facebook's Mobile Photo offering. I could see this becoming a stand alone Facebook mobile application, much like Facebook Messages (though possibly retaining the Instagram brand)." But is Instagram worth a billion dollars? Not in and of itself, but the equation is different if you're Facebook. "My guess is that Facebook bought this to keep it out of Google's hands," Odio says.
At this point in Facebook's trajectory, focusing on the size of this deal misses the point. This acquisition is an improvement to Facebook's already-dominant photos product, and it's a way to tie more Facebook activity to a mobile experience that, unlike Facebook's own apps, does not suck at all.
Instagram is hot. It has more than 30 million users and a fairly consistent experience across both major smartphone platforms. Why would anyone spend $1 billion to shut down something beloved by tens of millions of people? Especially Facebook, for whom this product is a perfect fit?
What About Privacy
The biggest red herring of this whole story is privacy. Ordinarily smart people are having Twitter tantrums and deleting their Instagram accounts over this. What on earth is the motivation for that? There isn't even a rational argument about what Facebook could do with your Instagram "data." If you have a public Instagram account, what could change?
You're welcome to not have a Facebook account, and if the day comes when you have to have one to use Instagram, your privacy concerns might bear out. But quitting Instagram out of pure protest? That's a waste.
This small team just wrote a heroic story. A real zero-to-hero tale. Google buying YouTube is an instructive example here. Sometimes, when a tech giant bets big on a rising star, the results are world-changing. Except with Facebook and Instagram, the pairing makes even more sense.