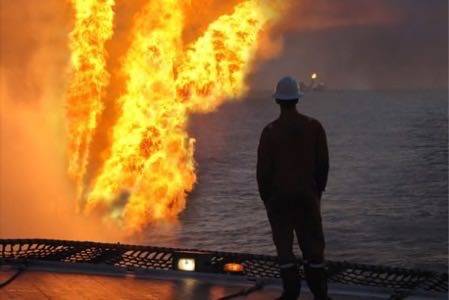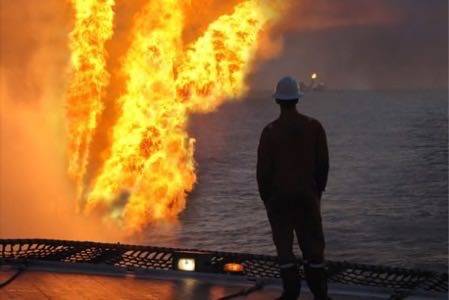 Paralyzing cold stuns the man's senses as soon as his body hits the icy water of the North Atlantic. Gasping for air and struggling to breathe, the man who jumped from the burning oil platform looks up to see a tower of flame silhouetted against the black sky. Panic washes over the man. He begins to swim. Not far away he knows there is a buoy that he can cling to until help arrives.
In February 2011, new Nokia CEO Stephen Elop dropped a bomb on Espoo, Finland. In 1,221 words to Nokia employees, he told them their platform was burning. Behavior needed to change. Apple and Android were eating Nokia's lunch and the company's trajectory and decision-making were unsustainable. Fourteen months later, Nokia has made a dramatic re-entrance into the North American market with the Lumia 900 and Windows Phone. Clinging to a buoy, looking for help, how has Nokia fared?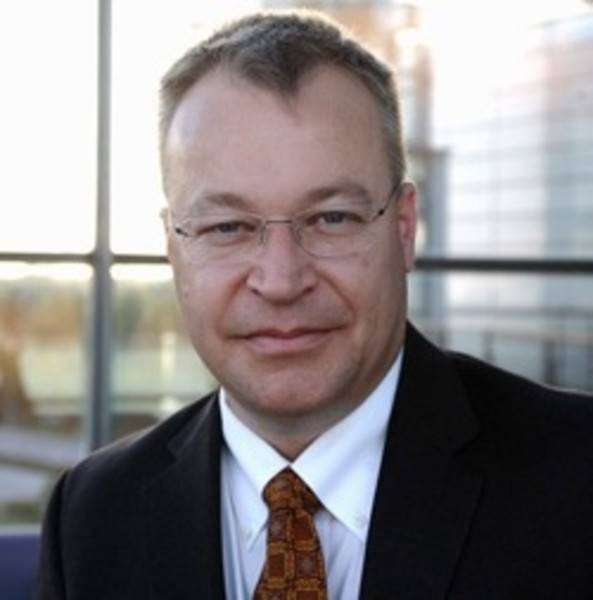 Elop's Defining Decisions
Two days after the burning platform memo, Elop announced that Nokia would form a partnership with Microsoft to create Windows Phone devices. While this came as a surprise to many, including many Nokia MeeGo developers, it was not completely unreasonable. Elop is a former Microsoft man. Nokia needed to differentiate itself and MeeGo was not going to be the answer. It was either align with Android, start from scratch or partner with Microsoft. Starting from scratch was not an option, and Nokia aligning itself with Android was unreasonable considering how many other manufacturers build devices on the platform.
So, Microsoft it was.
"The battle of devices has now become a war of ecosystems, where ecosystems include not only the hardware and software of the device, but developers, applications, ecommerce, advertising, search, social applications, location-based services, unified communications and many other things. Our competitors aren't taking our market share with devices; they are taking our market share with an entire ecosystem. This means we're going to have to decide how we either build, catalyse or join an ecosystem," Elop wrote.
Nokia is now in deep with Windows Phone. Once it took the plunge and tied itself to Redmond, Nokia did not have a choice but to go full-steam ahead. The best place to look for what is trending with Nokia is at its official blog, Nokia Conversations. Since Nokia World 2011 in London last October, the blog has almost entirely been about the Windows Phone ecosystem. Recent posts include; "The Nokia Lumia and its Gaming Prowess" and "Best of the big Screen Apps for the Nokia Lumia 900." Nokia has realized that its success is not entirely about how well the Lumia series does but how Windows Phone performs in the market.
This is the departure that Nokia has made from its former approach. No longer does Nokia look at an individual device and try to one-up it, Nokia is looking at the entire environment and trying to carve itself a niche. When it comes to the high-end smartphone ecosystem, niche is the best that Nokia is going to do in the short term.
That is because Windows Phone is a niche. And a small one at that. As we mentioned in the review of the Nokia Lumia 900 yesterday, users do not understand Windows Phone. They have been conditioned to expect a smartphone that has several home screens, customizable apps, menus and themes. Windows Phone does not fit in with the average user's idea of a smartphone, and they do not know how to treat it.
By tying itself to Microsoft, Nokia's oil rig worker clinging to the buoy in the cold, dark ocean automatically limited the amount of people that could come to the rescue.
Would Nokia Have Been Better off Building for Multiple Platforms?
In the smartphone market, Nokia has Symbian and its current Asha series, as well as the Lumia running Windows Phone. These are both good if unspectacular entries in the ecosystem and have some of the best external hardware designs on the market. Nokia phones are fun and solid and work. They just are not that exciting.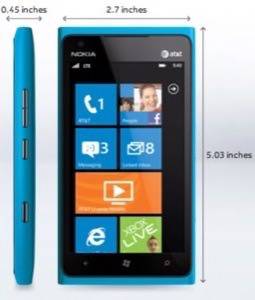 Like many reviewers who were issued early releases of the Lumia 900, we wanted to really like the device. More for Nokia's sake than for Microsoft or AT&T. People want Nokia to re-emerge as a major player in the United States because the company is still known for making great cellphones. Nokia is like the anti-Research In Motion. Where many see the mess that RIM has become and want to pig pile on the "BlackBerry is dead" meme, that sentiment does not exist for Nokia. The fact of the matter is that we would have loved the Lumia 900… if it were not running Windows Phone.
Any conversation of where Nokia stands in the market has to be juxtaposed with its biggest global rival: Samsung. The Korean electronics maker also makes Window Phone devices, such as the Samsung Focus S. Samsung has long been known to diversify. It has kicked the tires on webOS and was rumored to be looking at making BlackBerry devices or outright buying RIM. It continues to attempt to expand its Bada operating system and has even given resources to Nokia's bastard offspring MeeGo (now called Tizen). If Samsung could make iOS devices for Apple, it would jump at the chance (it does the next best thing and supplies parts to Apple). Samsung has penetrated every channel in the mobile ecosystem at every price point with (almost) every operating system. If one market starts to collapse or rapidly expand, Samsung is ready to act accordingly.
Nokia is not. Its eggs are firmly placed in the Windows Phone basket and its fate is tied to how well that ecosystem grows. To a certain extent, Windows Phone will grow because of its association with Nokia but the measurable impact of that will be limited, especially in the U.S. where Android and iOS dominate.
Winning the Rest of the World
Nokia and Windows Phone are kind of like the team that lost the Super Bowl. Before the game, T-shirts are printed proclaiming each team the winner. The franchise that actually does win the game gets to sell those T-shirts to proud fans eager to gobble up the merchandise of a winner. The loser's T-shirts are shipped to emerging markets and worn by people that may or may not know what the Super Bowl is.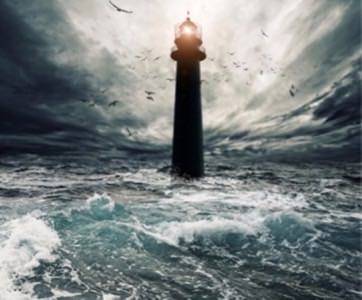 In the smartphone wars, the U.S. is the Super Bowl. The teams are Apple and Google, and the players are iOS and Android. This is not a battle royal where multiple teams get a chance – not anymore and not for the foreseeable future. Nokia and Windows Phone will continue to be an also-ran, a team that sometimes does well, sometimes does not but always enters the season with high hopes that, yes, this will be the year.
That does not mean that Nokia cannot perform well in the rest of the world. Its primary challengers to bringing Windows Phone to the rest of the world are Asian manufacturers like Samsung, Huawei and ZTE, among others. Nokia has brand loyalty in much of the world, and consumers that would love to upgrade from a feature phone or a Symbian to the slick operating system that is Windows Phone.
Nokia is no longer clinging to a buoy in a cold, dark sea. The fire and smoke caught the attention of a large ship passing by, the U.S.S. Microsoft. The worker is now stuck on that ship, traversing dangerous waters populated by many other large ships. The worker may never again prosper, but for the time being we know that he will not drown, burn or freeze to death.
Images: Burning platform and light tower courtesy of Shutterstock.