Apple's decision to deprecate the Unique Device ID (UDID) for iOS devices has sent the mobile advertising and analytics industry into panic mode. Analytics and tracking services relied on the UDID for information about users' behavior and engagement. The UDID allowed developers, trackers and advertisers to send personalized push notifications, improve conversion rates and engage users. The easy solution UDID provided is now being taken away and the mobile ecosystem is scrambling for a solution.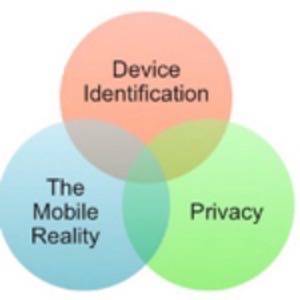 Apple is well within its rights to ditch UDID. From a privacy perspective, it is probably the right thing to do. Yet, privacy has never exactly been a concern for data trackers and advertisers. The more they know about a user, the better. Developers are now coming up with ways to get around the UDID issue and continue business as usual.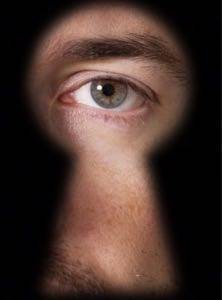 Industry Left Scrambling
Velti, a company that provides mobile marketing and advertising technology, has formed a working group dubbed ODIN (Open Device Identification Number) with leading analytics, marketing and advertising services such as Jumptap, mdotm, Smaato, RadiumOne, StrikeAd, Adfonic and SAY Media (note: ReadWriteWeb is owned by SAY Media). The goal of the ODIN working group is to develop, "an alternative secure anonymous device identifier for the mobile advertising industry."
ODIN creates an ID from the Media Access Control address (MAC) and obfuscates it to protect users from being personally identified. ODIN is designed to identify user devices in a way that is convenient to the advertising and analytics companies. It is supposed to be anonymous and consistent regardless of operating system, and is transported securely.
Some argue that a hashed MAC address is no better than a UDID since it cannot be erased the way a cookie can on a browser. Of all the solutions presented, there is a fine line that developers and advertisers must walk. Privacy for users should be paramount, but not making Apple angry is also important. If that is unreasonable, well, Apple has a hundred billion dollars in cash. It makes the rules.
"Up until now, advertising companies and similar monetization platforms used the UDID to track user download behavior by saving the UDID in their database and cross referencing it with all the apps that supports the monetization platform. This way it was possible to find out the user's choice of apps, location and more, to improve their conversion rate. In our opinion, this is why Apple revoked the use of the UDID," wrote Applicasa COO Tzvi Kopetz.
A Plethora of Solutions
ODIN is not the only alternative, however. HTML5 cookie tracking is a solution for hybrid apps; SecureUDID from Boston-based Crashlytics is another. Core Foundation Universally Unique Identifier (CFUDID) is an ID that is individual to every app even when apps are on the same device.
Mobile real-time bidding exchange platform Nexage outlines options for the industry:
In-advertising solutions that create a trackable ID when a user clicks through to the advertised application, which is later matched to an ID created upon application download; used primarily for conversion tracking and attribution.
In-app solutions where the app download generates a cookie by launching the browser upon download – the cookie is the ID – also used for conversion tracking.
Device fingerprinting where a unique device identifier is created using device attributes (for each device).
Using a hashed version of the device MAC address to replace UDID.
The various open source solutions such as OpenUDID and ODIN.
Unlike the Web, mobile advertising does not work through cookies. That is why some type of ID recognition is extremely important to the mobile ad industry. Consumers are not going to like to hear it, but the analytics platforms and advertisers are going to figure out a way to track them whether they like it or not.
"We know it is not 'if' we develop an effective and enduring solution set; it is when. We look forward to working with all of you as we build out this great industry," said Nexage's EVP of corporate and business development Mark Connon.
Apple is big and powerful enough that it does not really care about the effect that deprecating UDID has on the advertising and analytics industry.
"I would suggest that for as long as iAd represents $100M of their $127B in annual revenues, the weighting which the impact of their decisions has on mobile advertising will be proportionate. This is not a criticism as much as it is a simple reality," Connon wrote.
Apple essentially smashed the robust iOS mobile advertising industry into pieces. Developers, advertisers, analytics and all the rest are now left to figure out what is next. Where there used to be one standard, there now will be several competing standards. That will cause fragmentation and confusion in the short term. It is still too early to tell what the industry standard will be in the long term. Will it be the ODIN or OpenUDID group's solutions? Will everybody be left to fight on their own? This is one of the major problems facing the mobile advertising industry, and there is no easy answer on the horizon.
Images: Peephole and advertisement courtesy Shutterstock.