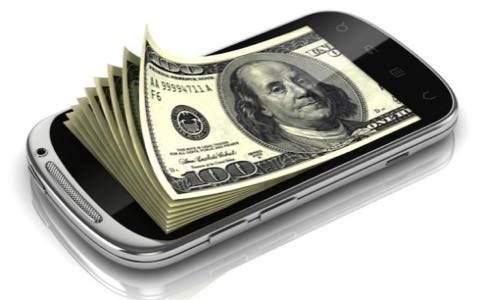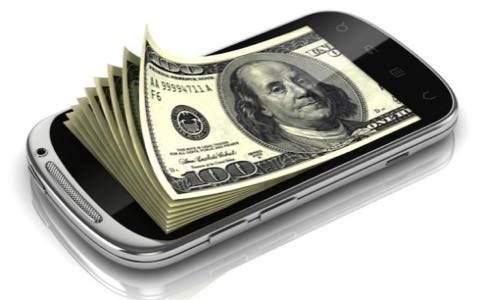 Mobile carriers are increasingly coming to the conclusion that future profits lie in charging customers for access to bandwidth. As they roll back unlimited plans, they are working to convince customers and regulators that access should be capped and that it should be paid for in a metered fashion.
One logical corollary made recently by a carrier was the notion that companies (read app developers) building bandwidth-intensive applications such as streaming video should be paying for bandwidth, as they consume such a large percentage of the data flow. Their businesses are built on top of carrier networks, so it only makes sense to carriers that they be charged for the data access and not the consumer.
So why is it that in addition to developers, so many mobile customers are up in arms about a return to billing practices based on actual data use? What don't they understand?
Author Laura Merling is SVP of Applications Enablement at Alcatel-Lucent.
Perhaps they actually do understand, and it is carriers that have it wrong. Maybe it is time for them to rethink their monetization strategy.
The Big Picture
Nobody can dispute that as the number of mobile devices in use explodes, mobile bandwidth use is skyrocketing as well. Carriers are struggling trying to keep up with demand while simultaneously juggling LTE rollouts. All this is taking place against the backdrop of changing customer behavior; apps are where the action is, and voice and SMS revenue is declining.
Pushing for bandwidth-derived pricing is an uphill battle with customers. The "unlimited" genie is out of the box. Getting consumers to go back to watching the numbers will be difficult, if not impossible.
The added danger is that as individual customers obtain more network-accessible de-vices, they will start to feel the pinch from bandwidth-derived billing, and will shift as much as possible to WiFi. At the moment that seems like a good way to relieve congestion as LTE capability gets built out, but the danger is that when consumers feel squeezed, new players will show up and provide "good enough" WiFi-based services. There are already tentative steps being made in this direction.
Tablets and connected devices like the iPod touch are stealth weapons that could easily become much more potent if device makers decided to go there. Imagine if Apple partnered with (or purchased) Callcentric and added native SIP (Session Initiation Protocol) support to iOS. Suddenly millions of AT&T and Verizon customers switch to lowest-tier data, SMS, and voice plans, because WiFi covers most of their needs.
And as called out in a recent article on GigaOm "…the industry is starting to think about how the predicted 50 billion connected devices will interact with the network, one another and their owners." The internet of things, the connected home, and the expected growth of machine to machine all set in perspective the need to rethink bandwidth and network chatter – and the related business models.
Bandwidth is relentlessly being commoditized and the bigger pipe we get from LTE expedites the commoditization. It is time to think beyond data access and start leveraging the power of the network.
In addition, there is the ever increasing blurred line between device (and data) usage for personal and work. Whether telecommuter, frequent traveler, or expectation that you have smartphone in your pocket, companies are paying out of pocket for access. In a world where 24/7 isn't a lifestyle choice but a part of the professional culture, the current model would further push the burden onto employers looking for ways to optimize costs.
A recent conversation with an exec at a very large Silicon Valley company said they are already transitioning from paying for desk phones to giving employees $40/month credits to use Skype. The model is shifting as we speak for basic voice; data is next.
This correlation of factors actually represents both threat and opportunity; while the strain on network use is much greater, many exciting new monetization possibilities are rapidly arising. All those apps – in particular, the ones that hog all the bandwidth – increasingly rely on carriers for much more than mere connectivity. The app economy can drive carrier revenue, but only if carriers move away from charging for bandwidth.
Charging Users for Services
Could charging for bandwidth be an acknowledgement that carriers really are just providing dumb pipes? What you bill for is what you deem worthwhile. If you bill for data access, you are implicitly affirming that data access is the most important thing your network provides. For some carriers, being a dumb pipe might be a perfectly smart business model for their market. But for many, there is opportunity to break free from the dumb pipe moniker.
What are the opportunities to get past the dumb pipe approach?
Bandwidth is relentlessly being commoditized and the bigger pipe we get from LTE expedites the commoditization. It is time to think beyond data access and start leveraging the power of the network.
Take the argument that over-the-top providers should be charged for bandwidth use. Turn the equation around and make it about quality of service. Give over-the-top players service level agreements with guaranteed bandwidth and charge them for quality of service. The interests of all the players are now aligned: carriers receive compensation for providing excellent service, over the top players get the best possible delivery, and end users get a quality experience.
LTE provides further opportunities. Imagine using multi-broadcast to schedule off-peak downloads. End consumers could obtain credits for offloading traffic to off-peak hours. With this approach consumers would be given incentives that would help shape network traffic. The stick has been tried; why not give the carrot a chance?
Think about the enterprises paying for data access across an employee base of tens of thousands. It becomes an unmanageable cost in the global economy. LTE could offer advanced security capabilities; wouldn't it be better to charge for providing security on a per app basis for enterprise apps instead of charging for the access?
In a conversation with RedMonk analyst Donnie Berkholz, we discussed the notion of auctioning off guaranteed bandwidth during peak, or even spare capacity during off-peak to shift download traffic or pay premium where desired. His point was to think about it much like Google Adwords; you pay for the premium based on what the market demands. In other cases using excess capacity like the spot instance auctions from Amazon might make sense. It's an interesting model to consider.
Carrier billing systems can also be incorporated into the services provided by social media, mobile money, and location-based advertising. Amazon and Apple derive tremendous leverage from the one-click billing mechanism. Carriers need to exploit the fact that the person using a mobile device to make a purchase already has an account with the carrier.
Robust, highly scalable billing systems are immensely difficult to create, but carriers already have them in place. Facebook's recent multi-carrier deal ties carrier billing to Facebook in-app purchases, creating a smoother transaction experience and an opportunity for carriers to gain a fair share of the revenue Facebook is earning off the network's capabilities.
Consumers Now Own Their Destiny
The carriers of "yesterday" owned the interaction with the consumer via walled gardens of carrier only apps; consumers now own their destiny and the responsibility of the experience has shifted to the content providers. Carriers no longer own the transaction with the end user.
Instead, they must provide services that give rise to a proliferation of third-party solutions, all of which rely on carrier services. You take a small slice out of each transaction from the solution provider. This is different from charging online players for bandwidth and isn't about charging per API call; it's about charging for a service.
Smart revenue is better than dumb pipes. Think of LTE as set of services such as QoS, broadcast messages, and security that are sold to third parties who build the end con-sumer applications and experiences.
From your connected Ford to your Nike Fuel Band, and your connected Samsung television to the three tablets and five smartphones in your household, the content and experience is in the hands of the content creator (app creator). Providing access to network services that allows app providers to differentiate their end user experience is where the longer-term value and money could be derived from the network.
We don't claim to have the answer of what the right model is moving forward, we just know smart revenue is smarter than dumb pipes and it's time to start shifting the thinking.