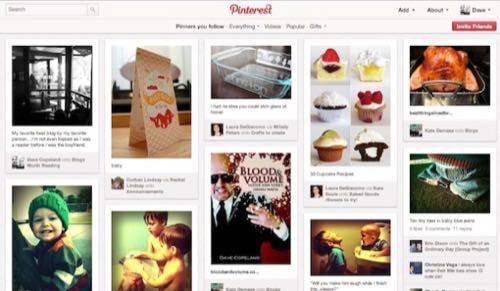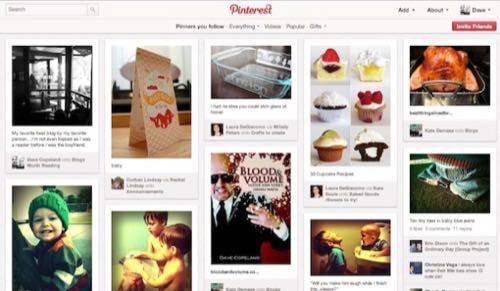 Laura Paine has a simple answer when asked why Pinterest exploded in popularity at this particular juncture in Internet history. The former reporter watched her newspaper cut positions, go from being a daily to a weekly and focus more on creating short, Q&A pieces, video and photo galleries in an effort to cling to dwindling online traffic.
"People aren't really reading anymore," said Paine, who now works for the public relations firm InkHouse.
A new Engauge white paper breaks down the make-up of the average Pinterest user and shows that the end result of less reading is more of a focus on content curation than creation. The timing of that trend, combined with a stunning design when Internet users are focusing more on visual than text, has allowed Pinterest to explode in popularity.
"When I'm looking for new trends on specific topics like fashion or birthday party themes, I now search Pinterest first — not Google." – Karah Street
"Creation takes a lot of time where curation takes just seconds," Paine said. "Pinterest allows us all to be thought leaders on fashion, food and travel destinations without needing to do the research ourselves."
Or, as the white paper puts it, "People stare into a fire hose of information every day, and it's having an impact. They're actively seeking ways to not only filter and organize what they find, but also to less stressfully consume more content. That is the behavior Pinterest exploits."

Source: Engauge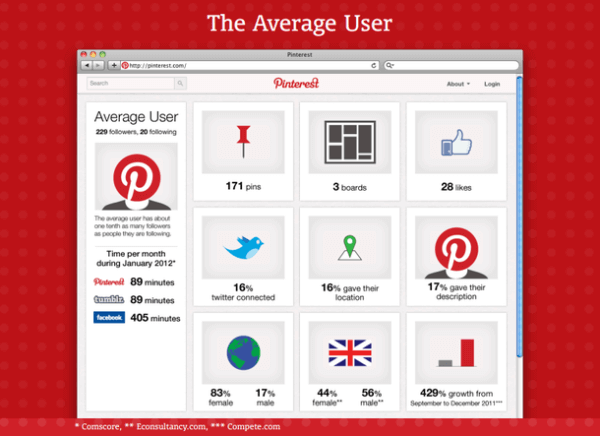 Show Me Don't Tell Me
Prior to Pinterest, if we weren't creating content ourselves, we were more likely to share articles and videos. Pinterest has quickly changed that, according to Heather Sundell, marketing manager at the Search Agency.
"I think Pinterest hit that perfect pitch, so often difficult to achieve: Right place, right time," she said. "As sharing started to become synonymous with search, and consumers were finding it easier than ever to make online discoveries with the power of shared content, Pinterest was there with a novelty."
Visual content also has an advantage over written content. Dale's Cone of Experience, a model that illustrates several theories of instructional design and the learning process, says that we only remember 10% of what we read, but 30% of what we see.
"Most popular search mechanisms are heavily textual and fail to ignite the stimuli that drive action," said Nathaniel Perez of the marketing firm SapientNitro. "While one can argue that Facebook, Tumblr, even blogs are also visual content vehicles, they very hardly support serendipity."
Look Out, Google
Pinterest has been called a threat to Web giants as big as Facebook. But Perez suggests its more visually appealing display may eventually make it a player in the search space as well. And thee's anecdotal evidence to bear him out.
Karah Street, an account director for Stratacomm, says Pinterest has been an alway-open browser tab since she started using the site in July. Meanwhile, her Facebook usage has decreased as her Pinterest use has increased.
"From my perspective, Pinterest has gained popularity because it allows us to do the opposite of what we've been told to do with social media. Pinterest is less about engagement with people you know and more about discovery and idea curation," she said. "The pins you see are customized and pushed out based on self-identified interests…When I'm looking for new trends on specific topics like fashion or birthday party themes, I now search Pinterest first — not Google."

Source: Engauge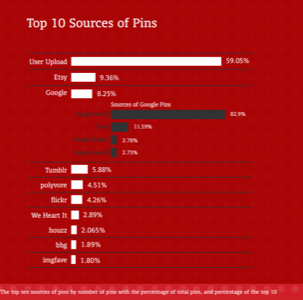 New Wrapper For An Old Idea
Pinterest isn't doing anything new – it's just doing it better. In interviews with marketing and design experts Wednesday, there were frequent comparisons to Tumblr and other Web sites that emphasize sharing and curating content.
Jake Gold, co-founder of Get.com, said in his view, Pinterest reminds him of Reddit.
"People use them in exactly the same way: to alleviate boredom and get little dopamine jolts," he said. Pinterest is "an optimized, focused, and viral version of Reddit. It's probably what Reddit would look like if it hadn't stagnated for 5 years."
"Just Seems Easier"
Heather Whaling of Geben Communication used Evernote, email notes and bookmarks to save Web pages and other content she wanted to save before she discovered Pinterest.
"But I'd rarely go back and look for it. Pinterest just seems easier to currate and collect helpful links and ideas," she said.

Source: Engauge