I am calling shenanigans on this year's SXSW fad. The microclimate that is SXSW and San Francisco often creates hype for services that, ultimately, no one is going to really care about. Foursquare and Twitter did well at SXSW in their growth phases but those companies may prove to be the exception instead of the rule. The crop this year includes several "ambient social location' apps that are likely destined for obscurity when the time comes that normal users are supposed to adopt.
If you have been following the hype circles, we are talking about apps like Highlight, Glancee, Banjo and Sonar. These apps show users people that are around them using the apps and what their interests are. They use location running in the background as well as tying to social profiles like Facebook, Twitter and Foursquare. From a mass consumer prospective, location sharing has been the most fickle area of user adoption. Many people do not trust location apps. Below we examine the top contenders to win the hype circle and why the group is destined to fail.
The Leaders
Highlight and Glancee are the two apps most likely to make a splash at SXSW. As a microclimate, apps like these are perfect for an event like SXSW that has essentially turned into Spring Break for the startup crowd. Attendees are socially forward, iPhone carrying tech enthusiasts ready to jump on the bandwagon of the supposed next greatest thing. Put all of them in close proximity with each other and have their phones track each other and, hey, these apps seems pretty cool.
Highlight apparently has been getting the most hype in the Silicon Valley crowd. Good for it but hardly anyone outside of San Francisco has heard of the app. Highlight tracks your location in the background and sends you a push notification if someone using the app comes within 50 yards of you. You then can theoretically say hello, talk about your shared interests and a recording of that meeting will be saved in your Highlight account.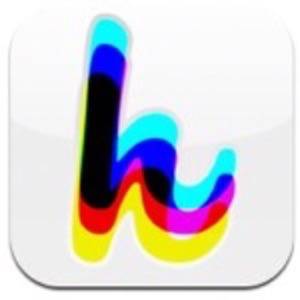 Glancee works in much the same way. It tracks your location in the background and links to your Facebook and Twitter accounts. It will show people who are using the app in the same area along with their social graph interests as well as automatically uploading your Facebook profile pictures.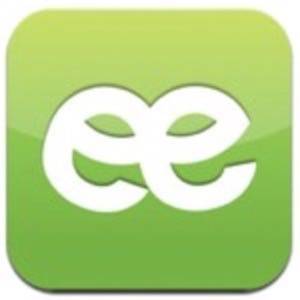 Banjo also uses ambient location but it relies more on aggregating location data from Foursquare, Gowalla Facebook and Twitter to provide a map of people near you. In terms of the social, Banjo has the more integration than Glancee and Highlight that are focused more on the ambient location aspect of apps like these.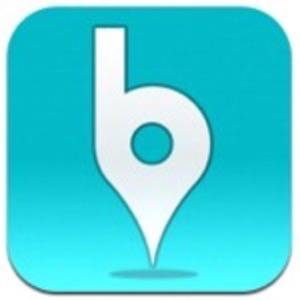 Sonar uses Foursquare to show you people nearby. I am not sure why I would not just use Foursquare to do that. It also has Twitter and Facebook integration. Sonar also uses some type of ranking system to give weight to the people around you and whom you might find the most interesting. It offers additional contextual data through LinkedIn integration.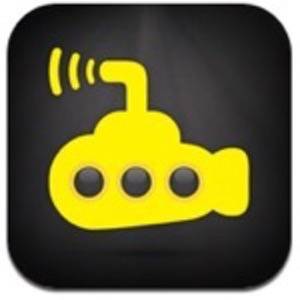 EchoEcho wanted my phone number before I even signed into the service so I stopped the sign-in process before I even really started it. I do not give my phone number to social apps. That includes Facebook and Google if I can help it (Twitter is an exception). The neat thing about EchoEcho is that it can map your friends indoors through Wi-Fi and GPS outside.
Other apps in this category include Glassmap, Kismet, Intro, ntro, Mingle and CardFlick.
Outside of Echo Radius
One of my strengths in reporting on consumer technology is that I place myself outside of the influence of the echo bubble. That does not mean I am not in the echo bubble. Any reporter covering any topic gets caught up in the intricacies of the ecosystem in which they find themselves. Yet, my history gives me a critical eye and the fact that I grew up in New England makes me suspicious of popular tech hotbeds (including my own city of Boston).
There is little doubt that both Highlight and Glancee are going to be popular for people at SXSW and in San Francisco. Maybe even an enclave in Boston, New York and D.C. will pony up to these apps. The mass of consumers are not going to adopt these apps. The closest comparison we have to these ambient location apps is Foursquare that has done well but not terrific in the consumer market. Right now the service has more than 15 million users and doubled its rolls in 2011. People outside of tech circles are aware of Foursquare but are suspicious of it and wonder exactly what kind of benefits it provides. (The answer to that is its infrastructure and APIs that are more important to developers than consumers.) If Foursquare was the game changer that everybody wants it to be, growth would be higher than it is. Look at Twitter. It provides a truly useful service to the masses and adds more users than Foursquare's entire base every month or so.
When I opened Highlight today I went through the signup process and wanted to start exploring. Glancee, Banjo and Sonar makes this easy. What happens when you sign into Highlight?
Nothing.
Apparently I not only live outside the echo chamber but outside the radius of anybody that might be using the app. This is the message that I got when I signed up for the app.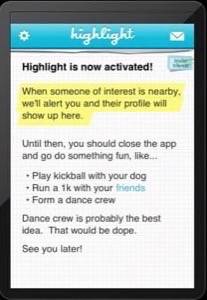 Really Highlight? There is nothing to immediately engage a user, especially one that is likely very skeptical of your service in the first place? The company is betting heavily on the "ambient" portion of its functionality by promising that, hey, one day it may actually be useful when you happen to be around somebody that uses the app. Highlight is counting on the "aha!" moment for users once they get that first push notification that somebody is near them and then fall in love with the serendipity of random real world social discovery.
My immediate reaction? If it was not my job to judge apps like this, I would have immediately deleted it. Not go and start a roving dance troupe or run a 1K with my friends. I neither dance nor run, even if it is just .6 miles. Most users outside of the hype machine enclaves are going to have the same experience as me and Highlight will never actually send them a push update because they are never going to run into another person using the app.
This is the conundrum that faces any social startup: it is hard to be social when nobody else is using the app.
The Color Comparison
You know what company has tried to do something like this before? Yeah, everybody's favorite Silicon Valley Albatross, Color. At this time last year everybody was excited about what Color could bring to the table with a photography app that had ambient location in the background. We were not calling it ambient location at the time but that is basically what it was. The idea of color was to create an implicit social graph by recognizing other that were using the app and taking pictures around you. The initial problem with Color, outside of bad UI, was that no one was using it. How can you turn real world experience into implicit social connections if nobody is around?
Essentially that is what Highlight, Glancee and Banjo are trying to do. Instead of pictures, each is trying to tie implicit connections to the explicit social graph by tying ambient background location through existing social profiles like Twitter and Facebook. Will it work? It is an interesting idea but one that many people are not going to understand or care about.
So, have your fun with these apps down in Austin. The microclimate is perfect for temporary growth but do not expect ambient social location to be the next great consumer hit.