8 Things to Think About Before You Make Your Next Product Pitch
St. Louis became the 22nd city to have a branch of the Founders Institute today. The operation helps entrepreneurs in a very structured four-month paid mentoring program. It involves intensive coaching and has resulted in more than 700 startups, with over 40% of them receiving funding. We have written about FI before here.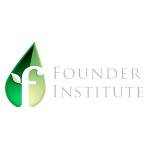 At the St. Louis kickoff meeting last night, I heard about one of the group's signature tenets, what you need to know before you make your next pitch to a similar entrepreneurial group. These come from FI's founder, Adeo Ressi. He launched his first business at the ripe old age of 22 back in 1994, and eventually sold it for $600 million.
As I was listening to local VC Kyle Welborn go through these items, I was struck how these can be used the next time you are thinking about making any pitch for something new, such as a product idea or a project for your own company. So let's take a look and see what they are.
First, share your idea frequently. This gets at the heart of what anyone who is trying to do something new is all about. The more often you try out your idea on others, the more you tend to think about it and rephrase or reformulate it. And don't worry about someone else stealing your idea. You might even find someone else who is simpatico to partner up with.
Simple ideas win over complex ones. This seems pretty obvious, but is worth repeating.
Have a single revenue stream. The best businesses, and the best products, have focus. Don't muck things up with making it more complicated. This isn't to say that you can have multiple products with different revenue streams.
Identify your ideal and hopefully sole customer. This doesn't mean that you are trying to make a sale to a limited market (see below). Just that you again focus on someone who you know in your mind is the ideal customer. As a writer, I started out my career with similar advice, keeping in mind a particular reader as I was writing my stories.
Small markets suck. While you want focus, you also want your idea to find a large market with plenty of potential customers. Many firms have died trying to find a very small niche. That isn't to say that you can't find a niche and dominate it – just make sure it is a sizable market.
Explain your idea in less than 10 words. Keep this short and sweet. At the pitch meeting last night, prospects had a minute to do their pitches. Some did it in less time, which was pretty awesome.
Have a secret sauce. You need to find something that you can do better than anyone else, to establish your own street cred and also the value of your approach. Explaining that sauce (you don't have to go into details) is what makes the pitch come alive.
Be original, be new.
At the meeting, Welborn put together a MadLibs kind of structure to the ideal pitch:
I am developing (my idea) to help (my intended audience) to solve (my particular problem) with (my secret sauce).
Good luck with your pitching!

Facebook Comments