That the music industry has radically changed in the last decade is a serious understatement. Technology has altered everything from the creation of music to its distribution, upending retailers, studios and business models across the industry. But it's not all bad news. Music isn't dying so much as evolving, and the landscape is already beginning to look quite different.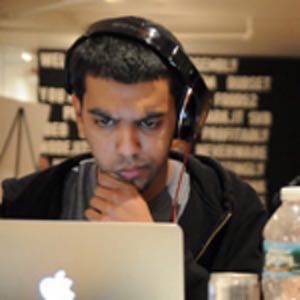 Not long ago, the professional music industry involved a complex but fixed set of players: artists, labels, managers, promoters and the like. Many of these roles have changed, but none have disappeared. They're joined by a new set of participants: tech giants, streaming services, social music startups and, perhaps most crucially, developers.
Every stakeholder in this new (and still emerging) digital music ecosystem plays their own important role in the creation and consumption of music. But it's this new contingent of hackers and developers that appear poised to have the biggest impact on what music will look like in the future.
This weekend, coders and industry representatives gathered in San Francisco for Music Hack Day, a tradition that has spanned continents for the last four years. Like other hack days and hackathons, the event is dedicated to bringing developers together to build new things using the latest technologies and platforms. In this case, the focus is on music, so the toolkit includes everything from mobile hardware and homemade digital instruments to open Web standards and the APIs of services like SoundCloud, Last.fm, Spotify and the Echo Nest.
Noteworthy hacks conjured up in the past have included various software mashups between popular music sites, as well as things like invisible, interactive instruments that can be played in the air or on a surface. Some hacks are strictly Web or software-based, while others involve some tinkering with hardware, including LED lights, Nintendo Wii controllers and Kinects.
The most recent Music Hack Day spawned a total of 62 hacks. The list included a music search engine that queries multiple streaming services, as well as a Theramin made from two iPhones. One app succeeded in predicting Sunday's Grammy winners almost as effectively as Billboard did.
Some creations were simpler, such as a Spotify-based clone of the classic MP3 player WinAmp, a mash-up between iTunes and the Echo Nest's recommendation engine and a SoundCloud plugin for WordPress.
Hacks ranged from the mind-blowing to the simplistic but useful, dealing with nearly every stage in the creation and consumption of music.
How Music Hack Day Helps the Music Industry Evolve
Music Hack Day was started in 2008 and hasn't stopped growing since. In the tradition of other hacking events, SoundCloud VP of Business Development David Haynes teamed up with experienced hack day organizer James Darling to create a music-specific event. The proliferation of APIs from various music-related platforms plus some of the other disruption going on in the music industry made the space ripe for some creative hacking.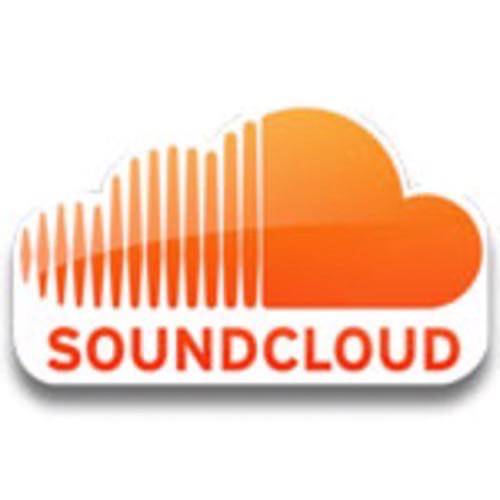 "Weren't sure what to expect from it at first," said SoundCloud cofounder and CTO Eric Wahlforss. "It got off to such a good start that's now become sort of a tradition for the last few years. Music Hack Day is a big part of our culture."
For startups like SoundCloud, events like Music Hack Day yield creations that could one day find themselves integrated with the company's core product. The vast majority, however, will not. And that's okay. The event's value is of a much deeper nature, in that it fosters a developer community around music and brings a wide range of players into the same room, from independent coders to music industry representatives.
A side effect of this type of collaboration is that the entire industry is creeping forward. A few years ago, Wahlforss said, some record labels had no idea what an API was or how it was relevant to their business. Today, EMI has an API of their own. They, along with Universal Music Group, participate in Music Hack Day and are curious about much of the fruit it bears.
"If you speak to the labels today, they're all about API's and mashability of their content," Wahlforss said. "They're very on board with this trend, which is very exciting to see."
For SoundCloud, this spirit of hacking is something that plays a prominent role in the culture of the company and its growing team of developers. Modeled after Google's "20% time," the company encourages employees to use what it calls Hacker Time to experiment and build new things that may or may have any direct bearing on the official product strategy for SoundCloud.
The company also recently hired its first developer evangelist and is silently preparing a major announcement about its platform.
Pushing Music into the Future
SoundCloud isn't the only company pushing the boundaries of what's possible in online music. Innovation is all over the place, from Spotify's new third party app platform to the long and growing list of apps powered by the APIs from services like The Echo Nest, Last.fm, Bandcamp and several dozen others.
The open architecture of the Web, the proliferation of APIs and hacker culture have already made a notable mark on how people create, discover and share music, yet all of this is still very much in its earliest stages.
Twenty years from now, things will look even more different. The industry and ecosystem will move forward together, probably with a few players becoming obsolete along the way. Artists and sound engineers may lead the creative charge, but if what emerges looks and works radically different from what we have today, we'll have developers to thank as well.

Music Hack Day Photo by Thomas Bonte