The social Web space is abuzz with new developments and entrants these days. Facebook's IPO. The explosion of Pinterest. The rapid evolution of Google+ into a place where the President of the United States hangs out. One name you never hear is one that was all the rage just a few years ago.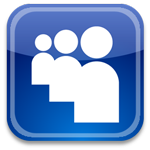 MySpace has been losing traffic since 2008, when Facebook first surpassed it on Alexa. Last year, the company was sold for $35 million by News Corporation, who bought it for $580 million six years earlier. Its new owners, Specific Media, have tried to reposition the site as an online entertainment hub rather than a full-fledged social network. If early numbers are any indication, the refocus appears to be working.
For the first time in quite a while, MySpace has some good news to report. Since December, it has added 1 million new registered users. That may not sound like much, but it begins to reverse the downward spiral the site has been in for the last few years.
If this particular trend line continues to move upward, it would suggest that the site's music-centric gamble was a wise one. It would certainly make sense, given the site's history. When MySpace first came onto the scene in 2003, it was used by independent musicians to share music and connect with fans, who quickly flocked to the site. By 2008, the site attracted nearly 80 million unique visitors per month and was considered the preeminent social networking service.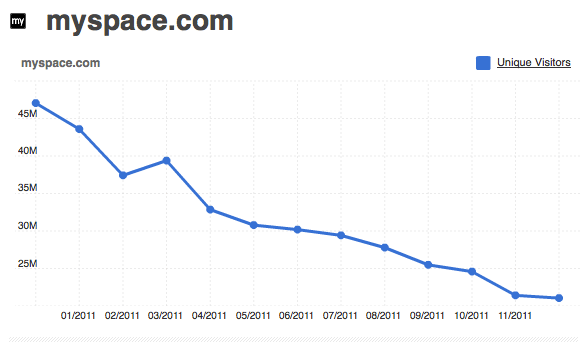 Specific Media's new strategy aims to capitalize on MySpace's roots while building new features and functionality to help better reposition the site as a music hub. Even as the site's popularity has declined among the general population, it continued to be big among bands and other musicians.
Over the years, the site has amassed a library of music containing over 42 million tracks, which positions it quite competitively with the likes of Rdio and Spotify, even if MySpace's content leans heavily toward unsigned and independent artists.
Is this enough to turn things around for MySpace? The site won't return to being the social behemoth it was before the rise of Facebook, Twitter and Google+. By more aggressively carving out this niche, its new owners could at least allow the site to grow and build a viable, more focused business.