The mobile advertising industry was a $1 billion business in 2011. It is expected to hit $6.5 billion by 2014, according to eMarketer. For reference, it was 1998 when Web advertising hit the $1 billion mark. In 2010, it was a $26 billion industry fueling the growth of companies like Google and other Web-centric properties.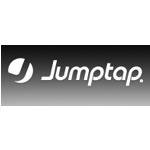 What does this mean to you, the mobile app developer? Well, there is opportunity in front of you that is not correlated to paid downloads or in-app purchases. Mobile targeting platform Jumptap'sMobileSTAT report for January 2012 shows that the mobile Web and native apps are a 50/50 market. Where does your focus go? Jumptap recommends taking a look at your target audience.
Of course Jumptap will say that you should research your target audience when initializing a mobile advertising strategy. It is common sense, and precisely the service the company offers. Mobile Web users are not necessarily within the same target demographic that hardcore native app users are. It also depends on which platform they are using.
For instance, iOS continues to see better click-through rates on mobile ads than Android. Jumptap also notes that click-through rates are higher for users with the newer versions of the platform, with .91% clicking through on iOS 5 against .74% for iOS 4. On the other hand, Android sees a .69% click-through rate for devices running some version of Android 2.x (which, for all intents and purposes, is the only metric that matters right now).
When it comes to Web vs. native, there is no clear winner. By Dec. 2011, 50.7% of Jumptap's traffic was native against 49.3% for the mobile Web. What it comes down to is what a user intends to do with their device. Shopping and search are more popular activities on the Web while connecting and navigation are better suited to apps, according to a white paper from Yahoo in Aug. 2011.
Tablets are also making a stronger push in Jumptap's network. That is not really surprising, considering Apple's monster quarter, the arrival of the Kindle Fire and general popularity of tablet devices. The Fire had 30% of the company's mobile advertising tablet share by the end of December, after starting the month with only 10%. In correlation, the iPad's share fell from 59% on Dec. 1 to 44% on Dec. 31. Overall, tablet traffic had a peak growth of 263% by the beginning of January.
Extrapolating to the larger ecosystem, companies like Facebook have a big stake to gain in mobile advertising. As we noted in Facebook's risk sections of its S-1 yesterday, the ability to turn mobile users into mobile dollars will be extremely important for the social giant.
From a developer perspective, we can add these totals to the prognosis of the mobile app ecosystem when we saw the results of Apple's first quarter results in January. We predicted that the overall app ecosystem could be worth about $6 billion in sales and in-app purchases in 2012. Add another $2.5 billion or so in mobile advertising revenue to that pie and the overall market that publishers are chasing falls well within the $7-$10 billion range this year with greater prospectus for growth in coming years.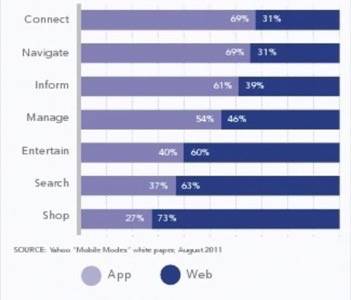 The ecosystem still remains a top-heavy environment. The best 10%-20% of apps and mobile websites will grab the majority of the revenue in all likelihood. That means that companies like Facebook and Google will benefit from the advertising pie while iOS and Android developers will benefit from the larger and more fluid ecosystem.