Amazon is notorious for sharing very little information about how its products and business units perform. Its new Kindle Fire tablet is no different.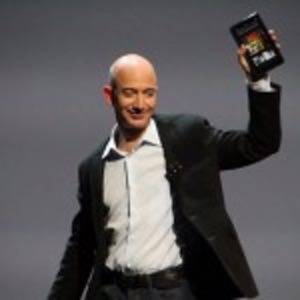 Amazon just reported its fourth quarter financial results, and, shocking no one, it doesn't disclose how many Kindle Fire tablets it sold. Or even how many total Kindles it sold.
Instead, Amazon just shared a few statistics designed to make it seem like the Kindle business is doing really well, without actually proving it.
Specifically, Amazon said that "millions of customers… purchased the Kindle Fire and Kindle e-reader devices this holiday season." And that Kindle unit sales, including the Kindle Fire and Kindle e-ink readers, grew 177% over last year during the 9-week holiday period ending Dec. 31, 2011.
So, the new Kindles helped Amazon more than double, and almost triple, its device sales. But unless Amazon makes a bold move and discloses more on its earnings call tonight, that's about all we'll know officially.
Apple, meanwhile, announced last week that iPad sales during the fourth quarter grew 111% year-over-year to 15.4 million units.
Of course, Amazon doesn't have to disclose how many Kindles it sells. It's actually probably to its benefit to keep that information secret. Still, it would be interesting for those of us who keep score to have real data and not just estimates. It could also be useful for mobile app developers to know what the potential market size for Kindle Fire apps is versus iOS apps.
Overall, Amazon's fourth quarter sales actually came in below expectations, a bit of a surprise, actually, given all the recent talk from retailers about pricing pressure.
For the first quarter, Amazon now says it may even lose money. It didn't specify why, but giving away millions of Kindle Fire tablets near cost, or at a loss, can't help.