Fragmentation is often seen as the biggest bane for publishers developing Android applications. There are hundreds of Android devices on the market, running different versions of the operating system across disparate screen sizes and pixel resolutions. But it might not be as bad as many people think. Mobile analytics company Localytics studied Android fragmentation and noted that things might not be quite as bad as everyone fears.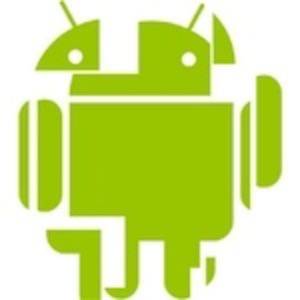 Localytics found that between that nearly 96% of all devices in its network are running either Android version 2.3 Gingerbread or version 2.2. Froyo. From a screen size point of view, there are only five major smartphone screens. While there is certainly more to deal with when developing for Android, focusing on key areas should ease the pain for many publishers.
Gingerbread Still Dominates
To a certain extent, Localytics assertions are a little misleading. We are currently at the early stages of the rollout process of the newest flavor of Android, version 4.0 Ice Cream Sandwich. That means while ICS is adopted, the fragmentation of the OS itself will once again grow as Gingerbread and Froyo are phased out. Gingerbread was found to run on a vast majority of devices that Localytics tracks, with 73% of the market. Froyo is still kicking strong at 23%.
Since Localytics tracks applications and recognizes the device it is running on, these numbers may be a little high. For instance, last month 54.9% of Android target devices were running Gingerbread and 30.4% were on Froyo. The new target device numbers from Google should be released later this week, likely on Friday, Feb. 3, and we will see how close Localytics numbers are to the actual landscape. Gingerbread will certainly see an appreciable uptake from last month with Froyo taking a commensurate dive, though it would be unlikely that Gingerbread jumped a full 20% in a month. Ice Cream Sandwich will also make a bigger blip on the radar though likely no more than 5%.
To put this in perspective, Localytics told us last month that 66% of iOS users had upgraded to iOS5.
Screen size is a better indication of fragmentation because it is not as volatile on a month-to-month basis. Of all app usage in the Localytics study, 41% of Android devices used 4.3-inch screens. 4-inch screens had 22% of application sessions while 3.2-inch screens had 11% and 3.7-inch 9%.
Almost two-thirds of screens were running at 900×480 pixels. Pixel density is often one of the biggest problems cited by developers when working around Android fragmentation. No other pixel density had more than 15%, with 480×320 pixels at 14%. That means that the most popular Android spec was a 4.3-inch screen with a 800×480 pixel density, or consistent with many of Samsung's popular models as the picture on the right shows.
7-Inch Tablets Abound
The three most popular Android slates were the Kindle Fire, Barnes & Noble Nook and the 7-inch Samsung Galaxy Tab. That means 74% of all Android tablet usage was on a 7-inch screen, running Gingerbread at a resolution of 1280×800 1024×600 pixels. The only real 10.1-inch tablet on the market, the Galaxy Tab 10.1, had 22% of usage (there are other 10.1-inch Android tablets but none with an appreciable market share).
About 71% of Android tablets were running Gingerbread with 14% running Android 3.2 Honeycomb. The 14% is significantly higher than Google's released target device numbers, which put Honeycomb 3.3% of total devices in January.
The best thing we can say about these numbers is that the Android ecosystem is stable… for now. In six months when there is a flood of Ice Cream Sandwich devices on the market, developers will be dealing with the need to support a vast number of Gingerbread devices while also supporting the newest functions in Android 4.0.1. In terms of the operating system itself, the nature of fragmentation is cyclical as new updates are released. From a device perspective though, do not look for much to change. Smartphones will likely stay in a 3.7-inch to 4.3-inch range and developers can hit most tablet users by supporting either 7-inch or 10.1-inch screens.
Update from Localytics VP of marketing Daniel Ruby:

The study itself is based on usage rather than raw number of devices.
Google's numbers are based on number of devices hitting the Android Market.

The methodology is a bit different (usage vs. devices), and their numbers may skew away from devices like the Kindle Fire and the Nook, which don't have access to the Android Market without being jailbroken
.
The various permutations of the options still make testing difficult. Though the most likely device will be a 4.3-inch screen running Gingerbread at 800×480 pixels, there will still be a 4.0-inch screen running Froyo at 480×320 and other combinations. The best an Android developer can do is take the most utilitarian approach and try to make the best app for the greatest amount of people while still supporting the rest of the ecosystem. Bottom line is that you cannot please 100% of people 100% of the time. Do the best possible job for as many as possible.