Anyone who spends their day on the Internet inevitably wonders this question. Should I start publishing later in the day, to hit the after-work traffic? Should I publish earlier in the morning, to catch commuters while they're on the way to work? Or is everything completely random, driven by the off-chance that a post will end up on StumbleUpon and enjoy a slightly longer tail? Social sharing widget Shareaholic looked at its 2011 data, breaking it down to the top 100 days and times for sharing. See the results in Eastern Standard Time.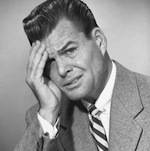 Shareaholic looked at two metrics: social shares and traffic. For some, getting the highest number of shares is the goal; for others, increased traffic is where it's at. Please remember that this data all comes from Shareaholic, so it's specific to those users, though it's possible to infer more from the results.
Thursday beats every other day. Why? People are probably bored at work, trolling about on Facebook, Twitter, Google+ (and Orkut?), sharing to their hearts' desire. Shareaholic's data shows that 31%, or more than a third of the top 100 social share days, were Thursdays. The best day for pageviews, however, is not Thursday. In fact, it's Monday. According to Shareaholic's data, Monday captures 43% of the top 100 pageview days in 2011.
As most blogs know, the best time of day for social shares is between 8am and 12pm ET. Shareaholic's data confirms this, showing that the most shares occur at 9am ET, moments before East coasters step into their offices to start the workday. Traffic declines throughout the day, spiking back up again around 9pm, and then slowly tapering off. Evidently, the best time of day to blog for pageviews is also 9am ET.
Image via UrbanHomesPDX.com.