Well, there's a reason it's not called Dude-terest. The latest darling of the up-and-coming social sharing space, Pinterest, has experienced rapid growth in both users and industry buzz in the last few months. If you had a sneaking suspicion that the majority of those users happen to be young females, you were right.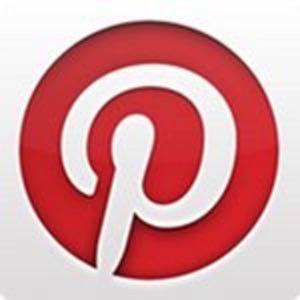 Pinterest's users are 80% women, according to recent data from Google Ad Planner, as presented by Ignite Social Media. The site is biggest among the 25-34 age range, followed by 35-to-44-year-olds. These site's popularity among people in their late 20s and early 30s is illustrated (quite literally) by the proliferation of images related to wedding planning and home decor.
There's nothing inherently female-centric about Pinterest. At its core, it's an image-sharing service that lets people curate their favorite visual stuff from across the Web. It just happened to have caught on particularly strong with the young female demographic group. The site is just beginning to take off, though, and its community could evolve in any direction moving forward.
Gizmodo described the service as a sort of "Tumblr for ladies" and cited internal staff discussions in which the men expressed confusion and uncertainty and the women expressed enthusiastic approval. That's just anecdotal evidence of course, but it's supported by numbers from the likes of Google and ComScore.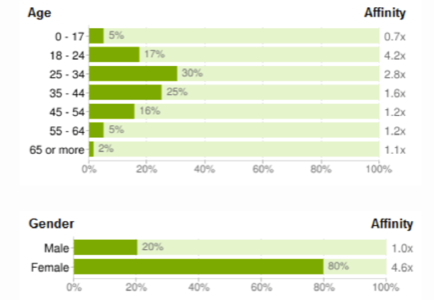 Here at ReadWriteWeb, the guys are a little more receptive to the Pinterest and its potential use cases. In "A Guy's Guide to Pinterest", Dave Copeland outlined why the site isn't exclusive to women and detailed his own experience getting started with it. Fellow colleague Jon Mitchell thinks Pinterest actually tackles sharing better than Google+ does, in part because it lets users follow things more granularly and selectively than Google's "circles" model.
"It helps me bookmark visual things, which I only had text-based ways of doing before, and that has proven to be a surprisingly large amount of the stuff I take in on a daily basis," Mitchell told me in an IM conversation.
Personally, I've been using Pinterest somewhat passively for a few weeks, checking in semi-regularly and periodically pinning stuff. I've started focusing on curating imagery and content related to "the future of music" since that's a topic I track quite closely at ReadWriteWeb. I've also started a board dedicated to Instagram photos taken in my neighborhood in Philadelphia, figuring it's worth experimenting with the value of local-centric content on a fledgling social service like this.
I'm still waiting for that "Ah ha!" moment in which I realize why I'd want to use Pinterest on a daily basis, but so far I'm digging it and I certainly understand the value people see in it, regardless of gender or age.