While the tech world gasped at Apple's quarterly earnings, Google announced a total overhaul of its privacy policies, which are now just one privacy policy. "We're getting rid of over 60 different privacy policies across Google and replacing them with one that's a lot shorter and easier to read," Google's new policies website says. As Google's leaders have made abundantly clear, Google is working towards one unified product, and the new privacy policy and terms of service reflect that.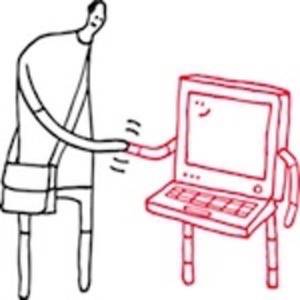 The new policy takes effect on March 1. It's mandatory for all Google users. While there is no "opt-out," there's no such thing as opting out of a privacy policy for any Web service you use; the major change here is just that Google is now one service. Users' privacy preferences are unchanged, but the new arrangement makes it easier for Google to bring user data across its services. Google is steaming ahead toward integrating search, email, YouTube, social and work, so it's getting the legal ducks in a row to make the new Google one continuous experience.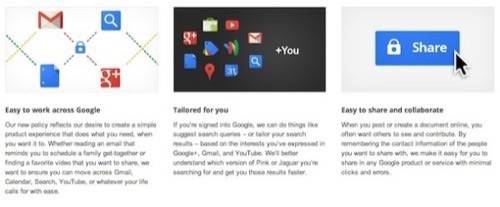 The new privacy policy replaces over 60 separate documents with just one that's also easier to understand. The major change is to make clear that signed-in Google users should treat all Google services as unified, and that data from one can be shared with another.
The new terms of service explain the terminology Google uses in clear language, and it consolidates many of Google's existing terms, so users don't have to keep track of as much Googlese.
A few services, including Books, Chrome and Wallet, have industry-specific privacy laws, so those are keeping their own privacy notices.
There are no surprises here, but Google's new policies will make it easier for Google to personalize content across services. These can be helpful, little things like spelling suggestions, life-savers like meeting reminders based on location or traffic conditions, or core pieces of Google's business, like personalized ads across Google sites.
Google users should take a few minutes to peruse the new policies. You can see what data Google has about you via your Google Dashboard. If you're unfamiliar with the ways Google uses its user data, check out its new Good to Know website.