What do you get when you mix a train wreck ravaged by a tornado then washed away with the torrents of a tsunami? That would be BlackBerry maker Research In Motion. Now the company has a new chief executive, as co-CEOs Jim Balsillie and Mike Lazaridis are turning over their tightly held reins of the once-powerful smartphone manufacturer to chief operating officer, Thorsten Heins.
Who is Thorsten Heins? He is a product designer and engineer that rose to be the COO under Balsillie and Lazaridis. Most people outside of the smartphone industry may not know of him for precisely that reason. RIM's co-CEOs have never been known to share the spotlight. Heins has said that he is willing to license RIM's QNX-based smartphone operating system and perform with "rigour and flawless execution." Execution of what, exactly?
RIM's Assets
Flawless execution. It is hard to get over that particular statement. To execute flawlessly upon something, there must be something worthwhile to execute. What does RIM have that is worth anything to anybody?
Let's break down the top products and property that RIM maintains.
BlackBerry OS 7
The BlackBerry OS is basically what got RIM into all this trouble in the first place. Five years ago, Apple made RIM's smartphone operating system more or less obsolete with the advent of the iPhone. Later came the notion of a smartphone operating system as a platform that can be built upon. Apple turned this in to it content marketing machine, with more than 500,000 apps in its App Store. Android would eventually follow suit. RIM saw the writing and released BlackBerry App World but the app store has floundered as developers shied away from the platform that was notoriously hard to develop for and only made money with expensive apps targeted towards business executives. App World has remained stagnant for the last three years.
BlackBerry OS is the culprit. Pick up a "new" BlackBerry device and see how much different it is than a BlackBerry from 2008, when BB OS 5 came out. Outside for a few design tweaks, there is really not much else that is leaps from the small screen and large keyboard that makes you say, "damn, I have to have this phone." The main BlackBerry OS has been dead in the water for years.
BlackBerry 10 (QNX)
In my mind, I keep on thinking of BlackBerry 10 (formerly known as BBX and QNX) as Obi-Wan Kenobi. Think of the message that Leia left with R2-D2 for Kenobi in Stars Episode IV: A New Hope.
"Help me Obi-Wan, you are my only hope."
We will now see if QNX is ready to step to the ranks of Jedi. Its apprenticeship, as seen through the ill-fated first version of the BlackBerry PlayBook, has been difficult. QNX now needs to be ported to smartphones and that is reportedly not happening until at least the third quarter of 2012. When Heins says "flawless execution," really what he means is that QNX-based smartphones coming from RIM later this year need to be spectacular. Not only that, they need to be unique enough to set the line apart from Apple, Windows Phone and Android.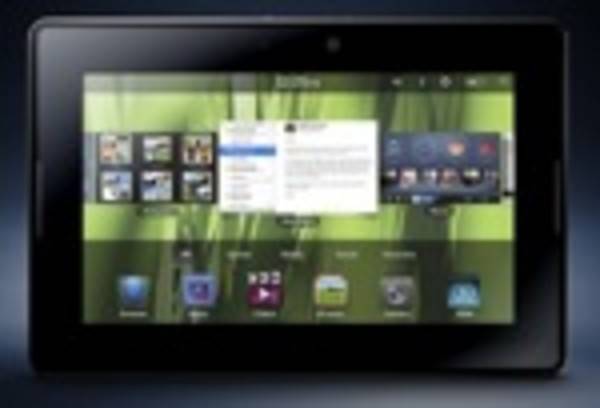 Heins has already said that he is willing to license QNX under the right circumstances. If BlackBerry 10 turns out to be a winner, that could be a big boost for RIM and the entire smartphone manufacturing industry that is looking for a way to hedge its bets against over-reliance on Android devices.
BlackBerry Enterprise Server & Mobile Fusion
The BES is actually one of the biggest chips that RIM has these days. There are still many large corporations in the world that prefer to issue BlackBerry smartphones to employees rather than embrace the "bring-your-own-device" culture mostly because of an existing infrastructure of BES. Offshoots of BES also support PBX qualities and enable a modicum of decent unified communications offerings. With Mobile Fusion, RIM has expanded this functionality to other devices, such as the iPhone and various Android devices.
As one ReadWriteWeb commenter said when RIM announced Mobile Fusion, "just like IBM, [RIM] lost the device war." The comparison to IBM is perhaps more apt than comparing RIM to Nokia, the other cellphone device manufacturer that has come on hard times grappling with the smartphone revolution. RIM still has value in its services, like BES. Could the future of RIM be in enterprise-grade hardware and software?
BlackBerry Messenger, Email & Communications
BlackBerry over the years has come to define itself not as a line of killer smartphones but rather as a dynamic communications platform. The strongest aspect of BlackBerry OS is Messenger. If there is one thing that other OEMs would love to get their hands on, it is Messenger and its legions of users across the world. Messenger is the biggest chip in RIM's stockpile right now and Heins could leverage it in negotiations when licensing BlackBerry 10.
There is also the fact that BlackBerry's email system is still considered to be tops in the game. It is fast, safe and secure, especially from an enterprise perspective when teamed with BES. Heins should realize what he has between Messenger and email: a suite of BlackBerry powered communication tools that many users have come to rely upon for day-to-day use. Will Heins realize this fact and spin out the communications suite as its own stand-alone product that could be integrated into other smartphone operating systems?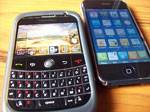 The fact of the matter is that Heins has a tough battle in front of him. The question will be whether or not he is just a lackey of Balsillie and Lazaridis following their roadmap for the sake of continuity or whether is willing to make some difficult decisions that can completely turn around the nosedive of the Research In Motion and its properties. The next six months before the release of BlackBerry 10 devices will be challenging. Can Heins guide the ship with "rigour and flawless execution" through these turbulent times?