Recent news reports name GenY as the most influential generation for retailers. Given ReadWrite's coverage of Gen Y working preferences here, I thought I would take a moment to provide some of the many lessons we've learned with building communities aimed at this cohort.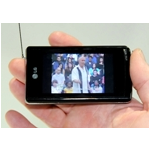 Mikkel is the CEO and founder of Zendesk and launched it in October 2007 after founding several Danish software companies. He holds a BSc(Econ) in Market Economics from Denmark.
Customers now call the shots. There was a time when companies told customers how they could contact them; now customers are making those decisions. Gen Y customers aren't going to wait on hold anymore. If one option for communicating is deemed as too clunky or time consuming, they will find something else…and fast. These customers want options for communicating with businesses. They want to resolve their issues on the go, via their mobile device, in between emails. Most businesses have recognized this, and in addition to phone and email support, now offer support through forums and social media channels like Twitter. But the key is finding a unified system that monitors all of these new channels so that nothing slips between the cracks.
Gen Y customers are early adopters and businesses need to keep up. Gen Y customers aren't technophobes. Instead, they are technophiles and digital natives. They don't need time to get used to technology; they are using new and emerging technologies the day they are released. In fact, this demographic is very likely to be fearsome to those companies that aren't using the most up-to-date technology.
Gen Y is now. Businesses that think they can continue to put off changing their customer service platform to meet the demands of an increasingly powerful generation of consumers are going to be left far, far behind. We are now dealing with a world population of which more than half is under the age of 30 and the signs of change are loud and clear. For instance, it took the Internet four years to garner 50 million users. Facebook had 200 million users in less than a year. This is the user base that is changing the rules for customer service.
Gen Y customer complaints live online forever. Of course, mistakes are going to happen. But now more than ever it is important that companies take the necessary steps to makes sure the same mistake doesn't happen twice. Only four percent of people complain about a single customer support failure, but 96 percent complain when they've been burned twice. This new breed of customer isn't afraid to broadcast to the world when a company has wronged them, and can easily do this using a wide range of tools easily accessible on their mobile devices. Even after all issues have been resolved and apologies have been made, a quick Google search can easily drudge up past missteps. Businesses need to be much more diligent to have safeguards in place that can better track their interactions with customers and streamline communications.
Gen Y customers keep it real. Social media was built to be social…and being social means being more casual and conversing with less formality. In other words, talking like real human beings. This pattern of behavior is setting the tone and pace for how businesses and customers interact, especially as it relates to customer engagement and customer service. Boilerplate responses are no longer going to cut it. Gen Y customers expect authentic, truthful and open communication; they're going to see though anything that seems insincere or phony.