2011 was a great year for apps. Both the Android Market and the Apple App Store grew exponentially and users now have so many choices that it is hard to sort all of them out. December was an especially big months for apps as publishers revved up for consumers to unwrap new devices during the holiday season. Christmas is the biggest app-downloading day of the year for many publishers. From empirical observations, publishers started ramping up a few days before the holiday with Dec. 22 one of the biggest days of the year fo the App Store, with literally thousands of apps published. What was new and exciting in the last month of 2011? Check out our selections below.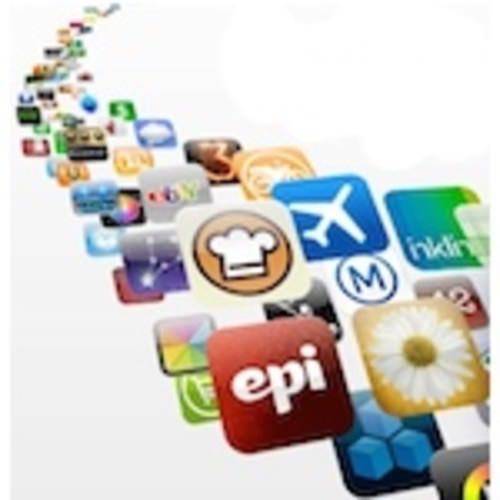 After several months of putting app updates in the column, we have noticed a trend: about a third of your apps will be issued updates on any given month. See the popular updates section at the end of the column.
The list, as always, is a bit subjective so please let us know in the comments if we missed an app or you have found one that you cannot live without.
Cross-Platform Apps
QuickOffice Pro ($14.99 — iOS, Android)
QuickOffice Pro is a mobile office solution for the businessperson on the go. Everybody that needs QuickOffice probably already has the free version but the pro version adds much more capability to the app such as the new SmartTouch capability for easy editing and an all new PowerPoint editor for when you need to change your presentation at the last minute. The price is a bit hefty but imagine if you were to put this on your PC? $15 seems like a steal. The app was updated with new functionality in December for both iOS and Android.
Google Currents — (Free – iOS, Android)
Watchout Flipboard, Zite, News360, Pulse … really, any of your favorite news reader apps. Google has gotten into the game and is feeding Google News into this new mobile user interface that gives the reader a whole new dynamic when checking out the latest Google News headlines. Unlike other Google apps made for iOS, the iPhone and iPad versions function well and give the user a dynamic interface for surfacing the best stories of the day in a variety of topics.
Beaver's Revenge — ($0.99 — iOS, Android)
Twisted Games brings us this beaver … and he is pissed off. The lumberjacks have invaded his home and now he is out for revenge. This Angry Birds clone gives a new meaning to launching furious wildlife.
Skyscanner: All Flights — (Free – iOS, Android)
A new entry into the world finding cheap flights fast. Skyscanner allows users to search for flights across 600 budget and scheduled airlines with over 700,000 routes. Available in 28 languages and completely independent from any carrier or search engine. If you find Kayak or Hipmunk not to your liking, check out Skyscanner.
iOS
Flipboard For iPhone — (Free, iPhone)
Six months after telling us it was working on an iPhone app, Flipboard finally delivered in December. It is everything you have come to expect from the iPhone version, just slimmed down for your iPhone. If you have not done so yet, grab the one of the best and most innovative readers out there for your iPhone.
Wolfram Words Reference App — ($0.99, iPhone/iPad)
You thought that Wolfram Alpha was just for math geeks running algorithms through search engines? Think again. The Wolfram Words app is not just a dictionary, it is a thesaurus, teaches pronunciation, finds the score for the word in word games, historical crossword puzzle clues, translates it to Morse code and Braille and more. Wolfram is taking language to the next level.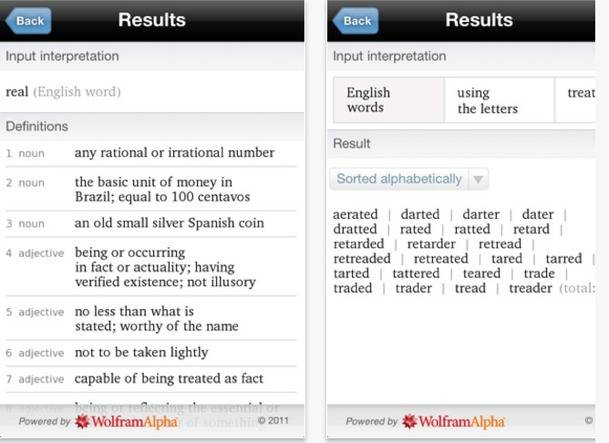 Final Fantasy III — ($16.99, iPad)
One of the greatest things about the new mobile revolution is the release of favorite old video games to the new mobile platforms. Final Fantasy III for the iPad is a great example of that. It is expensive for an iPad game but those that love Final Fantasy will find it well worth it to be able to bring the game everywhere they go. It works best on an iPad 2 upgraded to iOS version 5.0.1.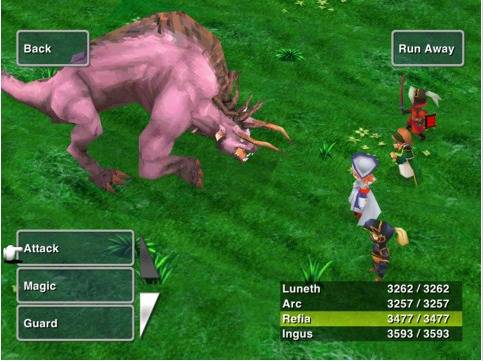 Michael Jackson: The Experience HD — ($4.99, iPad)
Dance along with MJ in this iPad game that brings the King of Pop to Apple's tablet. Trace shapes to get Jackson and his entourage to dance to some of the most iconic music to ever be released. The game comes with four tracks to start and puts Apple's in-app purchasing to the test with the ability to buy more song when you have mastered the originals. Great HD graphics set with historic pop music and Michael Jackson. Kind of like Rock Band meets Tap Tap Revenge and with some furious moves.
AppStart for iPad: 2012 Edition — (Free, iPad)
There are multiple great ways to find new apps for your iPad. First, you can read the monthly Apps Of The Month column at ReadWriteWeb. Or, you can download and app that will help you get the most out of the "magical" device. AppStart is one of the best apps out there to learn how to use your iPad and do just about anything with it. It is a tutorial inside of a guide inside of an … iPad! Even iOS veterans like myself or the staff at RWW can find value in AppStart. Perhaps you can even recommend it to your family members that have new iPads after the holidays. Great user interface and simple dynamic to learn about Apple's tablet.
Grammar Express: Active & Passive Voice — ($1.99, iPhone/iPad)
This one is for my editor. Grammar Express is a popular series of of apps that teach people how to use the English language … properly. Active & Passive voices is just one new app that was released in December but the company also launched several new Grammar Express apps such as Articles, Parts Of Speech and Prepositions. Great for kids learning how to write or for writers that might need some brushing up on their grammar skills from time to time.
Android
Mickey Puzzle — (Free)
Who does not love Mickey Mouse? He now has his own puzzle game on Android. It is a drag and drop tile game with 18 levels of jigsaw goodness. Once you have completed a puzzle you can turn it into a wallpaper and enjoy your accomplishment whenever you take your smartphone out of your pocket.
DroidEdit — (Free)
DroidEdit is a free source code editor for Android. It has Syntax Highlighting for the most popular coding languages and can open files from Dropbox or other file managers. Need to edit some code while away from your computer? DroidEdit is the app for you.
Steam For Android — (Free)
Steam For Android puts the entire Steam community in your pocket. It allows you to check and updates your public Steam profile in a variety of ways with several tabs including Friends, Groups, Games and Favorites. No ads in this app and should work seamlessly on any Android device, from Cupcake to Ice Cream Sandwich.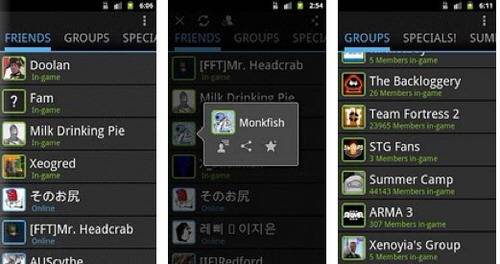 Kaspersky Mobile Security — ($9.95)
There is no denying it, security on Android is an issue. Yet, if you are conscientious about what you download, where you click and avoid obvious phishing and spam bait, you should be fine. A good strategy is to make sure you have a security app on your Android at all times. Kaspersky is the latest entry in the Android Security Wars following Norton (Symantec), Lookout, Bitdefender (my personal favorite) and others. Kaspersky has all the things you would expect from an Android security app from theft-protection, anti-virus treatment, call and SMS filtering and privacy protection. Works from Android 1.6 to Android 2.3. Expect and update for Android 3+ sometime in 2012.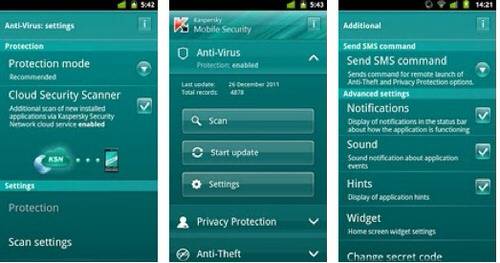 Waze: Community GPS Navigation — (Free)
Social … driving?! Wait, isn't that exactly what we don't want? You know, less people playing with their phones behind the wheel sending messages to people to the detriment of public safety? Anyway, outside of that unfortunate phrase, Waze is actually a very cool app. It is a social traffic and navigation app that updates traffic around you based on other commuters updates and gives you turn-by-turn directions. By driving with the app open you passively update the traffic surrounding you. Or you can update the directory with road reports, accidents, police traps and other information. Drivers working together for the common good. Just do not get into an accident because you cannot take your eyes off it.
Alfred — (Free)
Alfred is a recommendation engine for places around you. Kind of like Yelp except forcibly shorter. Which, if you spend any amount of time on Yelp, you will deeply appreciate that Alfred only allows users three sentences and a picture. Alfred has been available on iOS for some time but has now, finally, made its way to Android.
Notable Updates For December
It is always important to remember to go into your device and update apps on a regular basis. Updates provide new functionality, performance and security upgrades and make sure that the bugs from the last version have been taken care of.
Notable iOS Updates:
Nook for iPad, HeyWire Free Texting, Foursquare, Facebook (Timeline update), Google Search, Google Currents, Quora, Order & Chaos Online, Fishing Joy HD, Cut the Rope HD, StumbleUpon, XFinity TV, IMDb Movies & TV, Powder Monkeys, Facebook Messenger, Fruit Ninja Lite, Zite, Dolphin Browser HD, Instagram, Pulse for iPad, Adult Swim, Flixster, Flipboard, CNN App for iPad, Evernote, NBC App, Kindle, Hulu Plus, Pandora Radio, Rdio, RunKeeper, Skype, Yahoo Messenger, Twitter Official iPad App, HeyStaks Social Search, Infinity Blade II, Slacker Radio, Google Earth, Zaarly.
Notable Android Updates:
Adobe Flash Player 11, Angry Birds, Conan O'Brien Presents, Dolphin Browser HD, E-Trade Mobile Pro, Evernote, Facebook for Android, Foursquare, FxCamera, Google Books, Google Earth, Google Maps, Google Music, Google+, Google Translate, Great Little War Game, IMDb Movies & TV, LinkedIn, Lookout Security, Flixster, Netflix, News360, OpenTable, Rdio, Skype, SwiftKey X Keyboard, SwipePad, WordPress, Words With Friends Free.