After years of struggling, photographic services giant Kodak is preparing to file for Chapter 11 bankruptcy protection, the Wall Street Journal reported. The company, which was long known for selling film and other photography-related products, had tried everything from branching out into more modern offerings to using its trove of patents to sue others. Alas, the times have caught up with Kodak.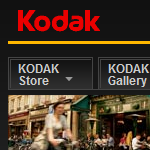 The news comes almost exactly one year after the last roll of Kodachrome film was developed and at a time when the most widely-used camera on Flickr isn't even one of the many digital point-and-shoots or SLR's that had already chipped away at Kodak's dominance; It's the iPhone 4.
In Kodak's heyday, photography was still a somewhat specialized hobby, even if it had extended beyond professionals and made its way into the lives of everyday consumers. A few decades ago, if one owned a film camera of some kind, they were typically reserved for special occasions and were subject to to inherent limitations of film: a set number of exposures, a fixed film speed and the inability to preview images on the spot. Today, toddlers instinctively ask to see the photo you just snapped of them, which was probably one of several thousand taken since their birth.
Even the more artistic, less special event-driven kind of photography that used to be reserved for hobbyists is now democratized by photo-sharing apps like Instagram and Hipstamatic, the latter of which even mimics vintage lenses and film types, but lacks the need to stop by the one-hour photo processing center.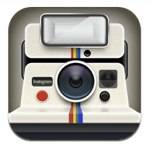 As popular as they are, it's not these trendy photo apps that have delivered the death blow to the likes of Kodak and retailers like Penn Camera. They're simply symbolic of the ubiquity of mobile photography. Indeed, Kodak's troubles were already well underway by the time camera phones got really good. Prior to the advent of high-resolution, camera-equipped smartphones, people could buy top-notch digital point-and-shoot cameras that could hold hundreds, if not thousands, of images and fit easily into a pocket or purse. Kodak was able to enter that market with some success, but with way more competition that it saw in its film days.
Now Everyone is a Photographer
Yet even stand-alone digital cameras were something you had to make an explicit choice to bring along. What used to be reserved for family weddings and kid's birthday parties was suddenly a fixture of any night out on the town. Then came the smartphone. Now, most of us are walking around with high-quality, Internet connected point-and-shoot cameras, complete with an array of photo-editing and filtering apps and social media integration for instant sharing. These gadgets are not something we choose to bring out for special occasions. They're on our person at all times.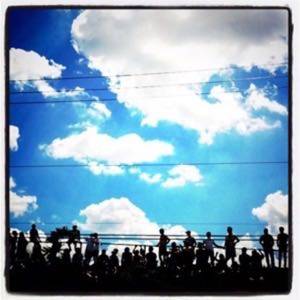 The ubiquity of digital and mobile photography didn't single-handedly drive Kodak into bankruptcy, but it may well have delivered the final blow. Even the company's attempts to get into the digital photography market with its EasyShare line of point-and-shoots couldn't keep up with the explosion of the smartphone, nor was its printer business successful enough to make up for its losses from the death of film.
For some time, the company, which counts the invention of digital photography among its innovations, used patent litigation as a way to make up for years of revenue declines. Today, they're looking at selling off those patents.
To be fair, Kodak isn't necessarily done for yet. They haven't yet filed for bankruptcy protection, let alone come out of it. It's conceivable they could turn things around and survive. Even so, it's hard to imagine them ever returning to the days of massive profits and the type of world famous innovation they were once known for.