Storify users have voted Josh Stearns' story tracking journalist arrests at Occupy protests as their story of the year. The social Web storytelling tool has grown up this year, finding itself in the right place at the right time to transform the way news gets made.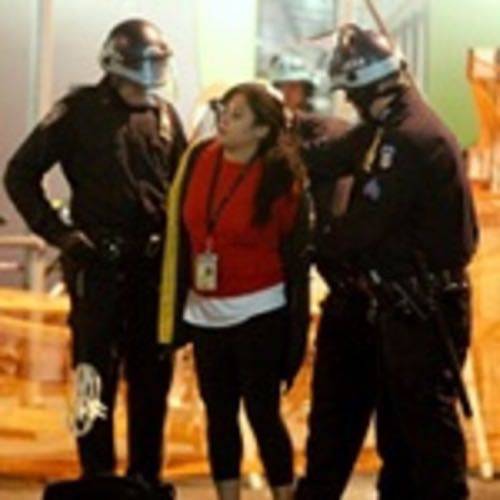 Stearns, journalism and public campaign director at FreePress.net, used Storify to keep track of the arrests of credentialed journalists at Occupy Wall Street and other affiliated protests. He collected stories of journalists being cuffed, tackled and trapped, even as they shouted that they were members of the press. We highlighted his efforts in our article, "How Storifying Occupy Wall Street Saved The News," and we're thrilled that the Storify community is celebrating his great work.
Storify's Story Of The Year contest opened December 19. Users voted for their favorite Storify posts using the Storify "Like" button. Stearns won an iPad 2, as did a randomly drawn lucky voter, Jason Barnett, executive director of The UpTake. Stearns used Storify to document reporter arrests because "it really paints a whole picture, rather than just being a series of links."
The number 2 story of the year was Reuters social media editor Anthony De Rosa's 2011 Timeline of Protest, Revolution and Uprising. It's a sweeping document that covers all the Arab Spring uprisings, which were driven by online media in unprecedented ways.
Storify is a free social media journalism tool, allowing anyone to pull together pieces of the Web into embeddable stories. It's used by big publishers (including ReadWriteWeb) and everyday users alike, and all that work is featured side by side. To get a sense of what Storify can do, check out its top 10 most quoted tweets of the year.
If you're interested in learning to use Storify yourself, we've published a guide, "How To Curate Conversations With Storify."