Along with Sunday morning's secrets, PostSecret founder Frank Warren announced that the $2 PostSecret iPhone app is now closed. Warren received complaints from users, Apple and the FBI about bad content on the anonymous art app. He says that users, moderators and his own family were threatened, citing two specific incidents he can't discuss further. Launching the app now displays only one secret announcing the closing.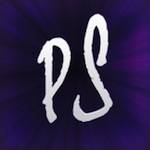 Whereas submissions to the PostSecret blog are curated by hand, the app was an experiment allowing any iPhone user to generate secrets instantly and anonymously. Warren says that users shared over 2 million secrets, and that "99%" of them "were in the spirit of PostSecret." The app launched in September, becoming the best-selling app in the U.S. and Canada overnight. It is now gone from the iTunes store, the Android version never arrived, and the PostSecret App website no longer loads.
The PostSecret app was a brave thing to try. Even though it was clunky and slow, we praised it for the privacy and anonymity it provided, allowing users to submit secrets without fear. Unfortunately, this anonymity proved too much for volunteer moderators to handle.
"The scale of secrets was so large," Warren says, "that even 1% of bad content was overwhelming for our dedicated team of volunteer moderators who worked 24 hours a day 7 days a week removing content that was not just pornographic but also gruesome and at times threatening." In my experience, that 1% figure sounds a bit conservative. The chances of seeing something gross were pretty good on any given night.
Warren says that he had to remove the app from his own daughter's phone weeks ago. Bullies and creeps overloaded the app, and Warren and the moderators were unable to find a solution. At one point, the moderator team tried pre-screening 30,000 secrets a day, but they couldn't stem the tide of unsavory secrets.
Warren calls the now-defunct PostSecret app a "good faith experiment," but it's also an unfortunate lesson in the necessity of curation. It raised the privacy bar for app developers, but it opened up a Pandora's Box of backwardness in doing so. The app was rife with penis pics, vicious attacks and other disturbing messages. It was a valiant attempt to allow millions more to share their secrets, but for now, the PostSecret project will go back to its roots as a hand-curated blog.
Those who paid for the app can take comfort in the fact that their $1.99 supported an organization with good intentions.
Did you use the PostSecret app? What did you think of the experiment? How do you feel about the app shutting down? Share your thoughts in the comments.