Cloud-based mobile platform StackMob has released it backend-as-a-service development tools to the public. StackMob has been in beta for a year and seen 60% month-over-month adoption since its Series A funding in April. The company is one the first of the mobile cloud service providers for mobile developers to make its platform publicly available.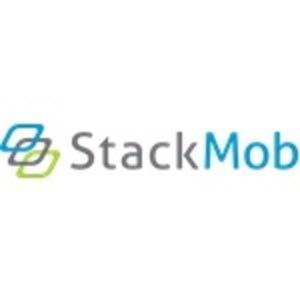 StackMob started specifically for iOS developers in need of cloud solutions tied to the backend of their apps. In October the company opened up its beta program to Android developers. The company's goal three-fold: help publishers build apps, deploy apps and scale apps.
By opening to the public, StackMob also made available its product pricing package. The company offers two tiers. For apps just starting out, StackMob is available for range of free or up to $29. For more established apps with more robust needs, StackMob Pro ranges from $399 to $2,999.
The StackMob "Starter" program will support one API version and up between 60,000 to 4 million API calls and push notifications. The "Pro" package supports 10 API versions and 25 million API calls. Anything above that is an app successful enough that it can probably just start buying its own servers and integrating cloud solutions.
All packages will get the benefit of the company's full technology stack for mobile development. That includes REST API creation, push notifications, social integration, custom code and analytics. StackMob also provides development and production environments. The development environment is free and when the app is ready it can be deployed to the production.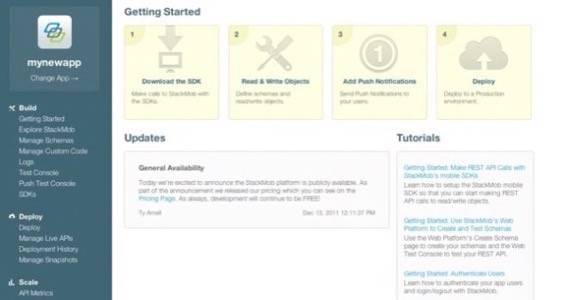 StackMob and its competitors, such as Parse and Kinvey, have been referred to as "Heroku for mobile." It has been interesting to watch the evolution of StackMob through the year to this important stop on the company's journey. It launched its full stack in beta in January, announced its Series A funding in the spring, partnered with Heroku in August and released its Android SDK in October.
It is always good to see a startup come out of beta and release its product to the public. Mobile developers are in need of easy-to-use tools that can broaden the scope of the capabilities of an app and startups like StackMob are rushing to identify and address those needs. It is a sign of the times in the explosion of mobile devices and applications that StackMob's platform is available to all developers and has a mature pricing structure.
StackMob is run by CEO Ty Amell. It lost one of its co-founders, Pouyan Salehi, last month. To date it has raised $7.5 million though with the growth the company is seeing, there is likely more funding down sometime soon.