Evernote has announced two new apps to help you remember what you ate and the names of the people you are eating with, dubbed Evernote Food and Evernote Hello. The two new apps were released at LeWeb in Paris Wednesday morning. While neither of these new apps are incredibly original, both go to show that Evernote wants to become the destination for all the notes you ever want to take in your life, from a memorable meal to an interesting person. We explore Evernote Food and Hello below.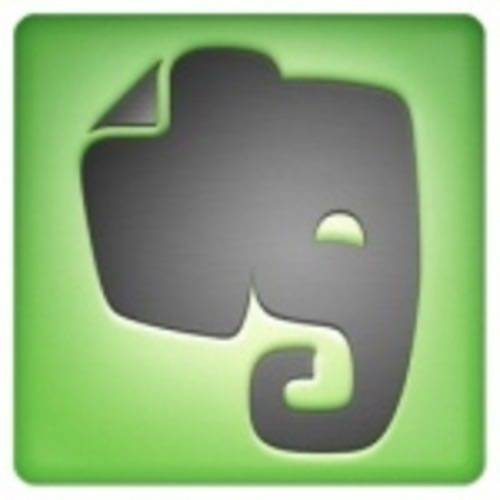 Evernote Food is a way to take pictures of your friends and family at meals, record recipes and track what you eat. It is a branch off the Evernote tree and syncs to the your personal cloud folder in the company's main app, like everything else Evernote does. There is actually not a lot to the app outside of the ability to take pictures and annotate them.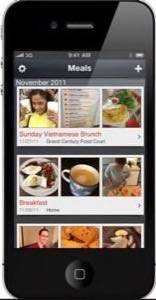 You can geo-tag your food events, describe the scenario, take pictures, add caloric information with the food tracker and share through Facebook and Twitter. Basically, if you like to scrapbook your life and especially your adventures through the culinary world, that is what Evernote Food is designed for.
Evernote Hello is a way to remember people's names. It is a lot like an app that came out last month called Namerick, so similar to the point where we wonder if Evernote borrowed the idea or just hired the developer. Hello bases remembering people's names on three key principles: faces, time and context. So, what the person looks like, where and when you met them and what you were doing at the time.
When you meet someone new, you have have them using the forward-facing camera on the iPhone to take a picture of themselves (or take it yourself). The app will take four photos for a mosaic of that persons face. It will then create an "encounter" which contains the person's face and where you met them and any other notes you add at the time.
There are other services available that have the functionality of both Food and Hello. Facebook, especially with the the Timeline rollout set to come, is probably the first to pop to mind. Like Evernote, Facebook wants to be the place where you record your life and share it with your friends. Evernote's two new apps are perfect for people that like to document to their personal cloud through Evernote and do not like the idea of being attached to Facebook's social graph. If you are a heavy Evernote user, you will probably end up using Hello and Food. If not, there is probably no reason to do so.
Are you going to use Evernote Food and Hello? Do you like the idea of digitally scrap booking your life? Let us know in the comments.