Google Maps just went indoors. Starting with Google Maps 6.0 for Android, users of Google Maps can now navigate inside of mapped locations such as airports, malls and IKEA stores. The program launches with selected partners, and any business owner can apply to have a floor plan included.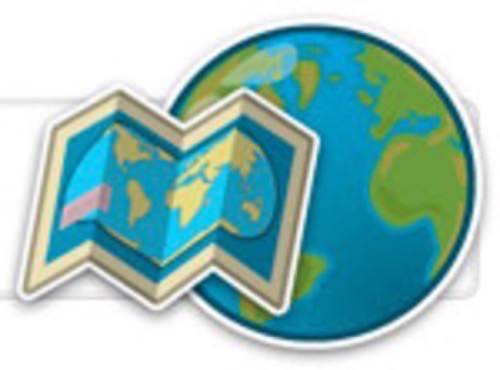 This is a key move for Google's mobile business, which up until now could only take you to the front door of the place for which you were searching. Google Maps on the desktop recently got 3D photo tours of small locations, an extension of Street View, but this is a bigger step. When Google Maps goes inside, Google can take you all the way from searching for something to holding it in your hand, advertising and data-gathering all the way.
This is currently only available on the native Android version of Google Maps, but that's where it makes the most sense. At your desk, a photo tour is all you need. This location-based technology is a mobile innovation for once you're actually there. Google Maps is now an end-to-end service, and that means Google has your eyeballs every step of the way.
Maps & Mobile Platforms
Location services are the heart of any mobile platform, and mapping is the most fundamental interface for them. Naturally, Android users (with the latest versions of everything) will get this powerful new service straight from Google. What about other mobile platforms?
The iPhone uses Google for mapping, too, at least for now. Based on the way Apple and Google are butting heads on mobile and location tools, that partnership can't be long for this world. When iPhone 4S users ask Siri about local businesses, she skips Google and goes to Yelp, even though Google is likely to be the place a user would go first if given the choice. Apple is clearly trying to squeeze Google out of this picture. It recently bought a 3D mapping company of its own. This stand-off is why Google Maps and Siri were head to head in our Top 10 Consumer Web Products of 2011.
Interestingly, Bing Maps got interior mapping on its mobile Web version this August, but it didn't make much of a splash.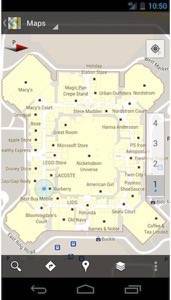 Mapping The Inside World
Interiors are the last frontier of location services, and Google is looking to annex it. It's the next big thing for Google's business.
This is interesting news for startups working on this problem. Meridian, a Portland, Ore.-based company, just took $1 million in funding to make interior mapping into a platform. It provides its partner businesses with an interface to turn a 3D map of their building into an interactive, standalone application. That's a competing vision for how mapping the inside world should work.
How will Apple's mobile location interface be different? What will Bing Maps do? It's go-time for location services right now, and Google has a very strong hand.
Read more about Google Maps 6.0 for Android on the Google LatLong blog.
How do you use your mobile devices to navigate the inside world?