Editor's note: We offer our long-term sponsors the opportunity to write posts and tell their story. These posts are clearly marked as written by sponsors, but we also want them to be useful and interesting to our readers. We hope you like the posts and we encourage you to support our sponsors by trying out their products.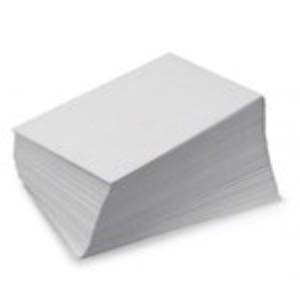 Think about it: Choosing the right printer is just like choosing a business partner. As smart entrepreneurs know, the right partner makes you (and your business) look good, pitching in where needed, never leaving you high and dry at 2 a.m. when you're finishing up an important presentation, and always performing at maximum potential.
This post is sponsored by Epson — makers of the World's Fastest 2-sided inkjet printer, the Epson WorkForce Pro. Run your business at full speed with the Epson.
The Epson WorkForce® Pro printer is a lot like a good partner.
It's the world's fastest two-sided inkjet printer and it's reliable. (Which you'll appreciate when you're printing those slide decks in the wee hours of the morning.) Thanks to a large ink and paper capacity, the Epson WorkForce® Pro requires less printer downtime to add paper and ink than competitive models. Even two-sided printing is practical and pain-free!
The Epson WorkForce® Pro is built to perform — with technology that allows the ink to dry instantly, creating smudge, fade, and water-resistant prints that are half the price per page for color printing versus laser (not to mention the savings on paper). Better printer efficiency and value means more money in your pocket — and a nicer pocket, too. That's why it's one of the easiest and smartest business decisions you'll ever make, allowing you to run your business at full speed.
Photo by brokenarts