So far in our series exploring cloud computing for consumers, we've looked at calendars and music. In the multi-device world we now live in, files from your computer are also increasingly being stored in the cloud.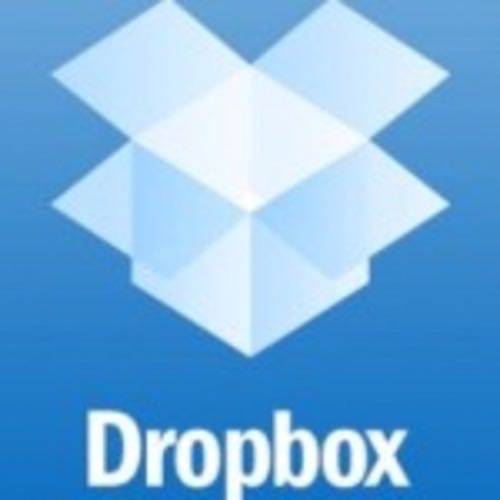 One of the leading Internet companies of this era is essentially a hard drive in the cloud. Dropbox, by some measures the world's 5th most valuable startup, makes it easy for you to sync files across devices. There are other, similar services too. Or you can go completely virtual by using an online office suite like Google Docs. In this article we outline some of the ways that you too can use the cloud to store your files.
Dropbox
I polled my Google+, Twitter and Facebook followers about which cloud services they use for file storage. Many of them mentioned Dropbox. Here's how I myself use Dropbox, probably a fairly typical use case:
I have a group of mainly business-focused folders on the hard drive of my desktop computer. Prior to Dropbox I would either send them to my laptop computer via FireWire (a high speed cord that connects one Mac computer to another) or by emailing important documents. This was both inefficient from a time perspective and also meant that my two computers quickly got out of sync.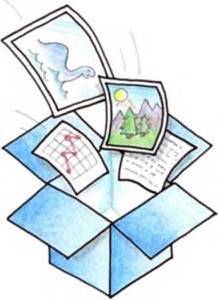 Now, I simply connect those key folders on my desktop hard drive to Dropbox. This does two things: 1) it essentially backs up all of those files in Dropbox's cloud; 2) it enables my laptop to download all of those files from my desktop, using Dropbox as the middleman. I can also choose to download the files onto my iPhone and iPad, although because of limited storage I simply download individual files from Dropbox as I need to.
The beauty of Dropbox is that you're using the cloud as both a backup for your files and a conduit to sync files across devices. You don't have to rely on the cloud though, for example when you're offline. That's because the files are optionally downloaded onto the local machine, which I do on both my desktop and laptop (but not for my phone or iPad).
You get 2GB of storage for free on Dropbox, then premium plans start at $10 per month for 50GB.
Google Docs
I use a mix of desktop and online office software, although still with a bias towards desktop software for the heavy stuff (such as monthly statistics in an Excel spreadsheet for ReadWriteWeb). But it's possible these days to go completely Web-only for all office software. Google Docs is the most popular online office suite.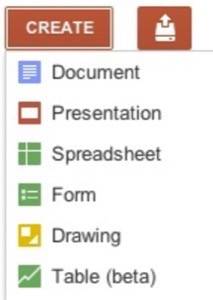 John Pozadzides, the CEO of web analytics software Woopra, told me on Google+ that "ALL new documents I create are done in Google Docs unless there is a specific requirement otherwise." He cited the collaboration features of Google Docs, noting that more than 80% of his documents are shared with others. But the key benefit to Google Docs is that John can access his documents "from anywhere there is a Web browser."
So while Dropbox is the best of breed among file sync and storage services, if you want to take it one step further you can attempt to cut out the middleman completely and create and consume files within Google Docs (or other online office solutions like Zoho and ThinkFree). It's not yet possible to completely eliminate local files. Colin Lovett told me on Google+ that he uses Google Docs and Photos "for everything except my raw audio and video files," for which he uses Dropbox to store.
Other Options
It's worth mentioning Evernote in this discussion, although it doesn't specifically market itself as a storage and sync service. It started out as an online notes tool, but now allows you to upload many different file types – images, audio, documents and more. I'm a daily Evernote user myself (I pay for the premium service), but so far I use it mostly as an online notes and planning tool.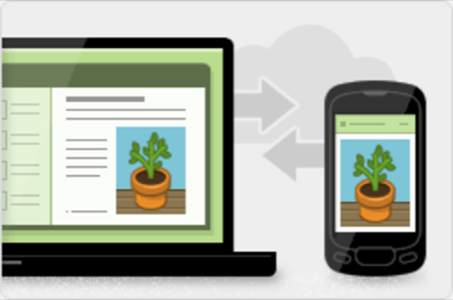 Other options include SkyDrive (Microsoft's solution), CloudApp (a trendy Mac app favored by RWW hacker Tyler Gillies), Bitcasa (which is getting a lot of Valley hype for its "infinite storage"), SpiderOak, Box, Wuala and SugarSync.
If you're a developer or more technical than the average bear, check out our recent ReadWriteCloud post: From DevOps to NoOps: 10 Cloud Services You Should Be Using. Or you can build your own Cloud Drive!
Which Cloud Service(s) For Files Do You Use?
Whichever solution you go with, cloud storage of files is increasingly becoming a necessity for consumers. Even if you only have one personal computer, chances are you use other computing devices – at work, school or maybe even the good old Internet Cafe.
If you're new to this, I'd advise to give Dropbox a whirl. 2GB of storage is plenty to get started on. If you're an old hand already, let us know in the comments which tools and systems you use.