In its first outside investment, Meridian has closed a $1 million round of funding led by the Oregon Angel Fund and Bellingham Angels Group. The Portland-based location service offers a standalone app for navigating the interiors of partner locations – like bookstores, museums and sports stadiums – using GPS data, Wi-Fi positioning, and other location signals to provide turn-by-turn directions inside a 3D map of the building.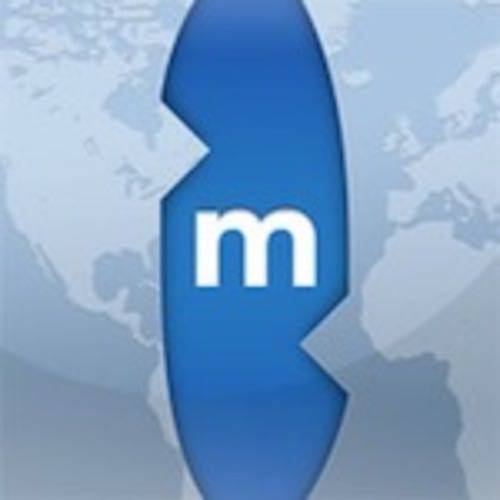 Meridian's platform also allows third parties to build their own branded applications on the technology, and this is the potential that spurred the new investment. Drew Bernard of the Oregon Angel Fund says that Meridian's ability to provide a range of business verticals with a ready-to-go mobile navigation platform will be a major time and cost saver for businesses who want to develop their own applications.
A Platform For Places
Using easy editing tools, partners can update and move around any kind of content within the map. Using Meridian's platform for an in-store app, even non-technical staff can update the content of their mobile app, providing in-person customers with an up-to-date experience.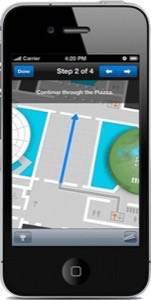 Using the interior mapping and directions as a base, partners can add their own key functionality, like audio tours or featured book titles, and end up with a unique, branded app thanks to the Meridian platform.
Meridian has no specific announcements about new partners today, but the types of upcoming venues include retail stores, convention centers, transit systems, museums and stadiums.
All third parties have to do is send Meridian the drawings of their space, and Meridian builds it into a map, adding additional data such as routing lines and place marks as well as GPS coordinates and location data from Cisco Systems, a key partner that helps Meridian provide a seamless experience to mobile users. "It's very, very quick for us to build out a location," Meridian CEO Kiyo Kubo says. "We just help [partners] get their content onto the platform, and they're able to do quite a bit of the work themselves."
Via the editing tools provided to partners, Meridian can integrate with a partner's inventory management system. For example, with flagship partner Powell's City of Books, store staff are able to easily change out the books featured in the application, which Kubo says they do all the time.
Meridian's editing tool: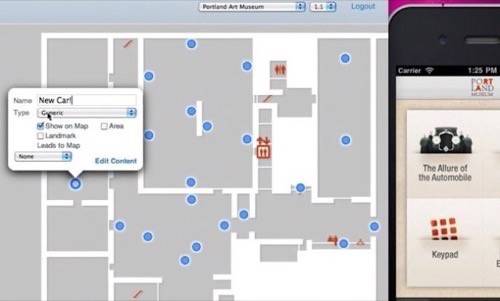 Picking Up Where Google Leaves Off
Consumer-focused location services are everywhere these days, and interior location apps are a key part. Inside, after all, is where the sale happens. While maps of the outside world are the domain of the big search providers, like Google and Bing, the insides of businesses have no one-size-fits-all solution.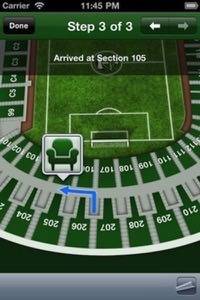 Both Bing and Google are trying; Bing is mapping the insides of malls, and Google is sending backpack-sized Street View cameras into restaurants and putting 3D photo tours into search results.
But "they only get you in the door," Kubo says, while Meridian works "from door to door," from the moment customers enter until the moment they check out. The search companies can only offer cookie-cutter solutions for interior location services, and Kubo says they don't serve businesses well.
While Google is seizing control of local business information to make sure it's optimized for Google search, Meridian does the opposite, letting third-party developers and business owners endlessly customize the content of their Meridian-based apps.
The Future Is Now
The Meridian app is available for free in the iTunes Store and Android Market, and you can check out the current places on Meridian from the website.
What's it like to use Meridian? Check out Jon's Meridian experience on Storify.
How's the user experience? Well, about eight months ago, soon after Meridian became available, I went to Powell's City of Books to test it out and live-tweeted the experience. I never imagined such a seamless, futuristic experience was already possible. Not only did I interact live with the Meridian team, I also talked to William Gibson, who wrote the foreword to the book I was looking for. Meridian led me straight from the door to the book without missing a step. Check out my Meridian experience on Storify.