A new social video service called Spreecast launched into public beta today, promising users a more social, portable version of the functionality offered by Google+ Hangouts.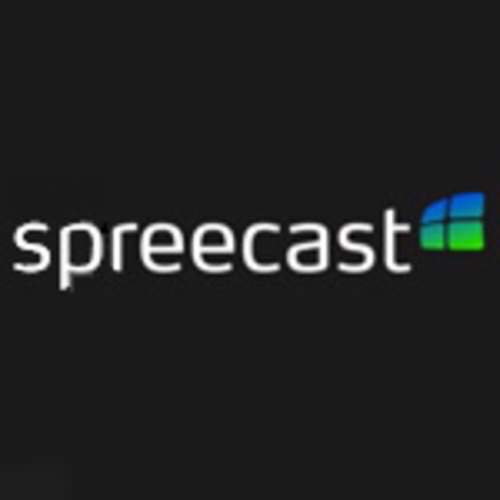 Think of Spreecast like a multi-person video chat service mashed up with a traditional, text-based live chat feature. It allows up to four people to appear on camera at one time and invites an unlimited number of viewers, all of whom can make comment and ask questions of the participants. Alternatively, sessions can be held privately.
The service tries to differentiate itself from the Hangout feature in Google+ by making itself available independently of any one social network, while at same time allowing sharing across all of them. Users hosting public Spreecasts can use Google+ to invite people, but it can also use Facebook, Twitter or just about any other social media platform. It also integrates with Facebook and Twitter for sign-ups and comments.
Each Spreecast chat is archived and saved for later viewing, which makes it an ideal tool for educational live chats and business presentations.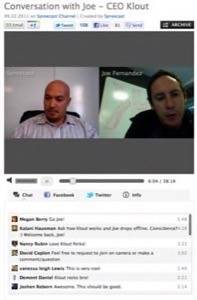 So how is this thing being used? Klout CEO Joe Fernandez participated in a chat in September in which he announced an important product update. The editorial team for Al Jazeera's The Stream has used it to broadcast editorial meetings and invite public participation. Those are just some examples from the product's closed beta period, so expect to see more use cases unfold if it takes off.
Spreecast is the latest venture from Jeff Fluhr, the former CEO of online ticket marketplace StubHub, which is now owned by eBay. Fluhr said that the social Web we know and love lacks some of the nuances of human interaction, so he set "to bring face-to-face interactions to the Internet in a far-reaching way" with this new offering.