Last week, the Google Reader team caused quite a stir among many users when it launched a redesigned version of the popular RSS feed reading service. The relaunch not only gave Google Reader a new design, but removed the service's content-sharing and social features in an attempt to streamline the product and drive more people toward Google+. While the company did add a "Share" button of its own to Reader today, it still pushes posts to Google+ and doesn't quite restore the way the product used to work.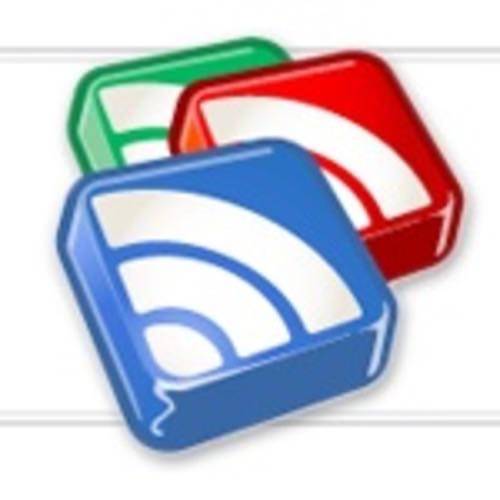 One of those disappointed users was Web developer Emmanuel Pire. Not content to see the beloved sharing feature go away, Pire built a replica of it on his own server and wrote a script that adds a "Share" button to the new Google Reader interface. This workaround doesn't restore the functionality 100%, but it comes pretty close.

First, some caveats. This hack involves adding a script to your desktop browser. Thus, it won't work for your Google account across browsers and devices. For now, it only works on Firefox and Chrome, so users of Safari, Internet Explorer and other browsers are out of luck.
Finally, it's worth noting that the following instructions will not restore the "Note in Reader" bookmarklet or the "Share with note" button. For many users, the back-and-forth comments on shared items was a central part of the social experience. That's still missing, but the sharing part can be restored. It actually works quite well.

How to Get the "Share" Button back
To restore the "share" button in Google Reader, follow these steps:
Go to this page using Chrome or Firefox and hit the green "Install" button in the upper right. (You'll need to have Greasemonkey installed on Firefox first.)
Go to Google Reader. You should now see a "Share" button in the upper right (not where it used to be, but this'll do). There's also a box in the left column that lets you add friends. Note: This feature will only work if your friends also install the script.
Click on the "Share" button in the upper right (you may need to have an item open to see the button). You'll be asked to set a password and confirm your email address. Do both of these things.
Email your old Google Reader friends and excitedly ask them to join you. They'll all need to install the script and follow these steps as well. You might as well just send them a link to this article.
Once everyone is signed up, you can search for them in the "Add friends by email" box on the left. If they're taking their sweet time, you can bug them via email from this box as well.
As you find and subscribe to people, you may want to add them all to a folder. Create a new folder called "Friends" or "Shared Items" and be sure to put everybody's feeds in there.
Use Google Reader just as you used to, hitting the new "Share" button each time you come across something you'd like your friends to see.
Again, this workaround only brings things about 90% back to normal. Some things, like building an inline commenting feature, are a bit trickier for a third party developer to implement. As an alternative, you can always hit the "+1" button to publicly share it or you can hit the "Share" button to send the item to your newly-resurrected Google Reader network.
So how does this work? Pire realized that the old sharing feature was essentially a glorified RSS feed to which others could subscribe. His hack generates a feed containing any item on which you click "Share" and then allows your friends to subscribe to that feed. He requires users to set a password so that others can't inject items and effectively share them on your behalf.
We tried it out with a few of our old Reader pals and it comes pretty close to replicating the original functionality. Give it a try and lets us know in the comments what you think.