If anyone knew the real reason behind the much-hyped kerfuffle a few weeks ago between Oracle CEO Larry Ellison and his would-be OpenWorld conference guest, Salesforce.com CEO Marc Benioff, she kept it to herself rather skillfully. As it turns out, Oracle executives held an all-hands-on-deck meeting late last week; and this morning, the obvious Easter-egg-shaped clue everyone missed emerged as if it had just been laid: Oracle has entered into an agreement to purchase Salesforce's fiercest competitor in the CRM space, RightNow.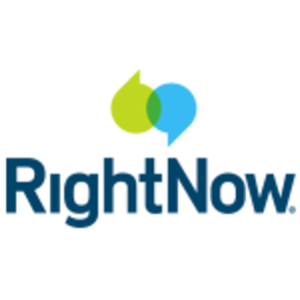 Where RightNow's strengths lie is in the customer-facing side of the customer relationship equation, including automating the processes whereby customers contact the company with questions, concerns, complaints, and orders.
A marriage between Oracle's expanding Public Cloud, announced a few weeks ago at the company's developers' conference, and RightNow's CX Cloud Platform could be the equivalent of an armada invasion for Salesforce. Up to now, Salesforce's cloud-based SaaS product has put a serious dent in Microsoft's Dynamics suite, which up until last year was considered a market leader.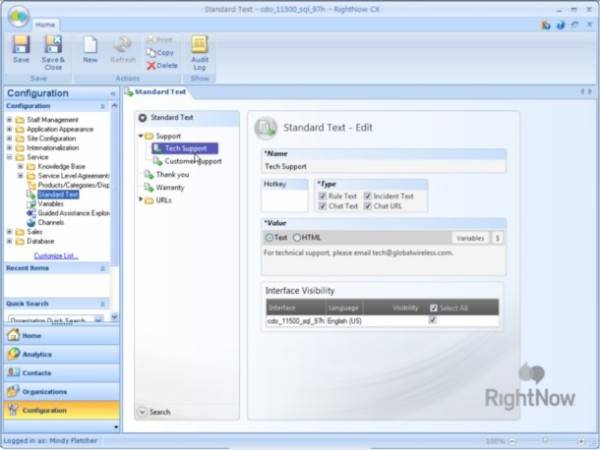 Oracle had been competing in some fashion with a CRM product called OnDemand. It's a customer service tool whose principal strength was direct tie-ins with Siebel, whose client base in the CRM space remains strong. But OnDemand lacked the cloud tie-in, which is what was driving both new and old enterprises to Salesforce.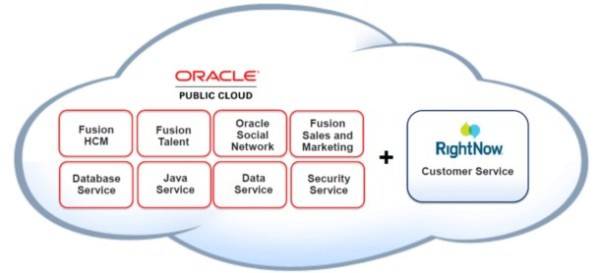 So this morning, Oracle is characterizing the RightNow acquisition as filling a gap in its cloud-based service offerings. One slide in the company's presentation that may as well have been drawn by Larry Ellison himself (perhaps it was) shows the Oracle Public Cloud offering everything except the customer service module, until today. And a chart on the page immediately following, which was clearly taken from RightNow's Web site, lists RightNow's three customer facing components tying into its Engage analytics platform, but with the name "CX Cloud Platform" erased from the underlying cloud layer.
Those three RightNow components are: 1) the Web Experience, which lets companies create online points-of-contact for their customers; 2) the Social Experience, which provides apps and other mechanisms for accessing customers via Facebook and other services; 3) the Contact Center Experience, which gives Web users more tools to access customer support personnel via voice, and which integrates with telephony and other legacy communications tools.
What we don't yet know at this stage is how this move will impact Oracle's existing strategy for OnDemand, which up until this week we thought would be accelerating. In a statement this morning to RWW, Ovum analyst Nicole Engelbert noted that Oracle now appears to have several overlapping product lines, some of which may actually continue to compete with one another in several markets — for example, cited Engelbert, higher education. Although it's likely that existing universities and learning institutions using RightNow will gain access to Oracle's Higher Education User Group, she states, "Oracle will now have three CRM solutions targeting higher education: Oracle CRM OnDemand, PeopleSoft CRM for Higher Education, and RightNow. [As a result], there may be some short- to medium-term anxiety around Oracle's product development and support strategy."