One way to target your audience and expand your reach is the daily exercise your social media accounts should be getting by doing text chats with others in your network. Twitter makes this easy, and there are now more than 500 weekly chats to choose from. Here is how to get started, no matter what your professional or personal interests might be. The beauty of a good social media chats is that they often allow the participant access to movers and shakers in a given industry. So here are some tips if you haven't tried this yet, or want to learn more. Remember, all chats are open forums.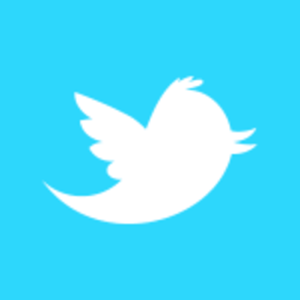 When it's time to chat, open up tweetchat.com and then search for whatever hashtag you desire to get started. The nice thing about this tool is that users can type in their message without typing in the hashtag, as posted messages include the hashtag automatically.
When you begin a chat, it's always polite to warn your followers who might not be participating in this chat that you might get a little talkative. In other words, you might fill up their Twitter stream. When tweeting, make sure to tweet at (@) the moderator or profile hosting the chat. That way your followers won't be overwhelmed or confused.
Good social media manners include making group introductions at the start of the chat, responding to all queries and mentions, and general professional behavior. Think of it like an online seminar or a digital conference call. The more meaningful participation you put in, the better results. At the end of the chat make sure to thank the hosts and anyone who you felt had meaningful contributions and dialogue. The power of social media is tapping into networks, and with chats, you can go straight to some of the influential broadcasters and tastemakers and establish yourself and improve your brand and business through positive interaction.
Here are some top chats to take a look at and get involved with. Wednesday is a hot day for media chats. Thursday's big for educators and technophiles.
Monday
8-9 pm EST

#Journchat

Twitter's first industry chat, a weekly conversation between journalists, bloggers and public relations folk, moderated by @PRsarahevans.


#mmchat

8 pm EST

The chat for marketers, looking at how marketers can and should use social media within their companies, based on emerging trends and challenges.


#socialchat

9m EST

All things social media with a new guest host featured weekly.



Tuesday
#edchat

12pm EST and 7pm EST

The largest educational chat on Twitter, a collaborative tool for educators to debate and evaluate solutions to various problems.


#careerchat

1-2 pm EST

Weekly discussion for professionals looking for career advice: how to move your career forward, and improve skills. Moderators: @MyPath_MP and @bizMebizgal.


#SolarChat

2-3pm EST (First and third Tuesday of the month)

Connecting solar and renewable industry experts with consumers to discuss solar energy, solar PR, solar hot water, solar pool heating.


#smbiz

8-9 pm EST

A general discussion where businesses of all types and sizes can meet and talk social media usage. Moderated by @smbiz, @sternalpr, and @sternalmrktg.


#agchat

8-10 pm EST

An ongoing, open dialogue from the agriculture, farming and ranching industries, including those in the business of producing food, feed, fuel and fiber.


#smmanners

10 pm EST

A chat open to all industries focusing on tools and tips about improving social media manners and practices both online and in person. Social media maven @DabneyPorte hosts.


Adam Popescu is a Los Angeles based journalist with experience working in print, online and public radio journalism and a master's from the S.I. Newhouse School of Public Communications at Syracuse University. He can be reached at adampopescu@gmail.com.
Wednesday
#brandchat

11am EST

This chat is unique in that it has weekly topic themes about brands: from big business and non-profits to small business and personal brands.


#smchat

1-2:30 pm EST

Discussing the evolution of social media, brainstorming on industry changes taking place as a result of new technology.


#cmgrchat

2-3pm EST

Since 2010 the definitive chat for community managers of all industries: a place to discuss tips, advice, common themes and everything social media in marketing, public relations, and customer service.


#smallbizchat

8-9 pm EST

Helpful tips and advice geared toward small business startups and business under five years old.


#bizforum

8-9 pm EST

Debate with business professionals on the pros and cons of business-related topics trending each week.


#wjchat

8-10:00 pm EST

A chat for web journalists on content, technology, ethics, and the journalism business on the web.


#devchat

9 pm EST

A software development chat for developers of all platforms and technologies in a chat forum designed for learning and sharing.


#commenthour

9:30-10:30 PM EST

A veritable blog-read-around, where participants visit featured blogs to comment on posts. New sites come up every few minutes–by the end of the party users visit 25 new blogs and if you are featured, you will receive lots of comments and input on your blog.



Thursday
#bookmarket

4-5 pm EST

Connecting authors, publishers, bloggers, and publicists.


#artsed

7:00 pm EST

Talk focuses on the importance of arts education and its impact on child development.


#langchat

8pm EST

Approaching its one-year anniversary in January, this conversation focuses on increasing opportunities to collaborate with language teachers of all types.


#tichat

8 pm EST

A tech integration chat to help educators who use technology to teach. Open question setting.


#seochat

8pm EST

Discussions on online marketing including SEO, PPC, viral marketing, conversion optimization, social media.


#u30pro

8pm EST

Described as a "community for the ambitious young professional," this chat covers all the questions and struggles young professionals face in their careers, from getting fired to appropriate workplace dress.



Friday
#blog101

11-11:30am EST

Wordpress site and theme hacks, blogging tips, and social media tips for bloggers.


#midleveled

8-9 pm EST

Weekly discussion for middle school teachers.



Sunday
#scriptchat

8 pm EST

Chat created for the purpose of bringing aspiring and seasoned screenwriters to learn and grow.


#blogchat

9 -10 pm EST

Started by social media maverick @MackCollier to discuss best blogging practices.


#hcsm

9-10 pm EST

Discusses how healthcare organizations can best use social media for marketing practices. Moderated by @danamlewis.