Getting paid as a developer is often a cumbersome process. The various app stores often take 30 to 60 days or more to pay developers and advertising generally works on a 90-day schedule. For developers who are just trying to work through the day-to-day grind, the payment schedule can be a major problem.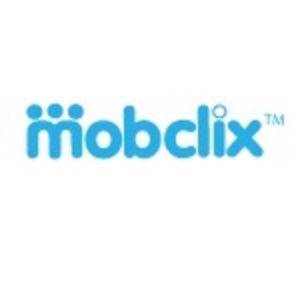 Mobile ad platform Velti Mobclix feels like it can help. Mobclix is speeding up its payment process to cycles of 15 and 30 days in hopes of attracting developers to use the platform over competing advertising exchanges. With mobile advertising revenue growing, any way to differentiate from the pack could be advantageous.
The way mobile advertising works is that the publisher will pay the advertising exchange on 90-day schedules. The ad platform will in turn pay the publishers and developers. Velti Mobclix did not strike a deal with the advertisers to speed up the payment cycle but are going to pay developers in advance out of pocket. Mobclix, as a stand-alone real-time bidding exchange, could not do this type of program. It is made possible because Mobclix was acquired by Velti, a multi-national mobile marketing firm, in October 2010. With Velti's resources, Mobclix can make policy changes like this.
Developers have to pay a fee to enroll in the advanced payments program.
"We see quite a bit of developers going from part time app development to full time," said Krishna Subramanian, recently promoted chief marketing officer of Velti and co-founder of the Mobclix Exchange. "Getting developers money as quickly as possible is what is best for them."
Velti estimates that 39.5% of apps in the Apple App Store are free. Velti says it is higher in the Android Market, with near 65.2% of apps now free. Those both represent increases from 2010. Velti's reasoning is that free apps must rely on in-app revenue, with a significant portion of that coming from advertising.
"It is evolving to one app, as opposed to a free app and a premium app," Subramanian said. "Free apps open doors as wide as possible."
Velti's notion of free apps fits within a trend in the mobile industry recently where developers try to hook users into apps and then use different engagement methods to keep them interested. PlayHaven, BeInToo and Socialize are all platforms that attempt to keep users engaged across apps, either through incentives, gamification or social mechanics.
Mobclix's closest competition is probably real-time bidding platform Nexage, which is also growing rapidly with billions of ad impressions every month. In the long tail, Smaato also inhabits this space. Google is still the king of advertising though, and is the front runner in this space with its acquisition of AdMob.