A recent study from Alexander Interactive took a close look at the top 10 Internet revenue-producing retailer sites, specifically peering into the quality of their site user experience on tablets. Recent findings show that tablets and smartphones will surpass PC sales in 2015, and comScore reported that 48% of tablet owners made a purchase using their tablets last month.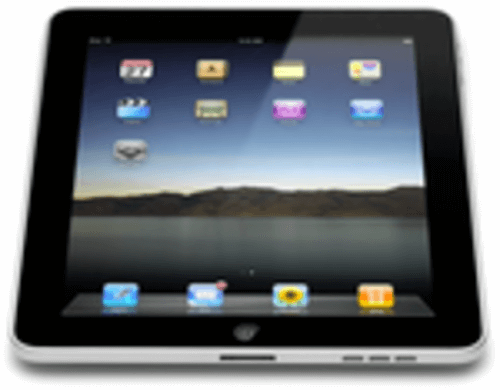 Yet not one of the top 10 sites from this list (Amazon.com, Staples.com, Apple.com, Dell.com, OfficeDepot.com, Walmart.com, Sears.com, LibertyMedia.com., OfficeMax.com, CDW.com and BestBuy.com) are tablet-optimized, even though most of them have iPad or iPhone apps. As the tablet commerce revolution draws closer, it's essential for Internet retailers to create tablet-optimized sites.
Amazon.com is the top revenue-producing Internet retailer, and its site is the most tablet-optimized of the list. A redesigned navigation bar, bigger buttons and the "Shop by Department" feature are clean on both a monitor and a tablet. Though the site was not built specifically for the tablet, it almost feels like it was.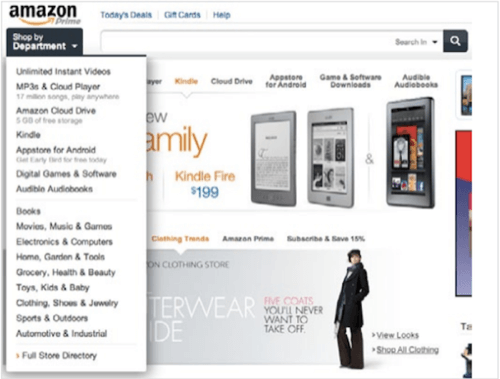 Amazon is primed for the the tablet commerce revolution, which makes sense given the launch of Amazon's Kindle Fire tablet in September 2011.
The Tablet Commerce Revolution Isn't About Apps
The tablet commerce revolution is not about a desktop site that goes mobile, or an app built for the iPad. It's about dedicated tablet sites, which are a complete convergence of the app and the full browser version. They offer an experience that is wholly visual, featuring bigger screens that are better for the overall shopping and browser experience.
Responsive design is key for a tablet-optimized site, meaning "the site scales gracefully from the desktop experience to the tablet experience, delivering content, functionality and layout optimized for tablet screen size and capabilities."
Four other leading factors mentioned in the report include adaptive layout (the site can easily adapt whether the screen is in portrait or landscape), appropriate content sizing (fonts and screen elements look proportionate), minimal clutter (the number of page elements is useful and appropriate) and finger-swipe support (the site is easy for finger-swiping between items).