Many companies still need, or prefer having, traditional Windows or other desktop OS environments for their employees. For example, they may need to run applications that are not available as Web apps or using SaaS services. But you may prefer not to provision and administer the hardware.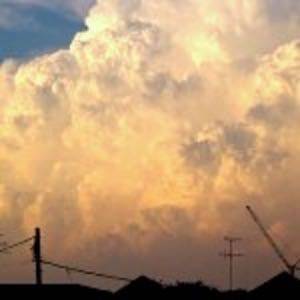 A growing number of companies are offering entire desktop VMs, OS and all, as cloud-based offerings. Think of them as desktops as a service. (As opposed to running a cloud on your desktop – see VMware Has New Micro Version of Cloud Foundry.) Reasons to use cloud-based desktops can include provisioning remote, mobile and contract/temporary employees, and branch offices; migrating to Windows 7; letting employees work from tablets and other mobile devices; and as one method of providing dataless, stateless user-side hardware. Having these services can also be part of a Disaster Recovery scenario, although this may not be a sufficient use case by itself.

Let's look at two such providers – Desktone Cloud and Virtuon vPresence Virtual Desktops. There are significant differences and important things to know before picking a provider.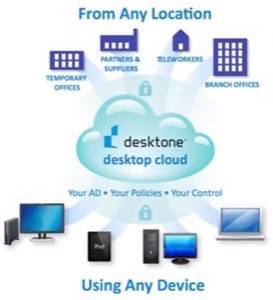 Pricing details
Desktone starts at $39/month for a 1-CPU virtual desktop machine with 2GB RAM and 25GB of storage. Virtuon pricing starts at around $59 per user per month; VMs start at 2GB RAM, 30GB disk space, 15GB/month for data transfer. Options include Microsoft Office, web filtering, a Microsoft VDA license, and site-to-site VPN.
Minimum number of desktops
Typical Desktone minimum deployments are at least 20 desktops. (According to the company it's not cost-effective below this number.)
Virtuon has a minimum requirement of five desktops, unless the customer already has Microsoft SA (Software Assurance) or VDA (Virtual Desktop Access) licensing, in which case they can purchase as little as one desktop per month. (Microsoft requires customers – and not the intermediary, such as Virtuon – have at least five SA or VDA licenses.)
Daniel Dern is an independent technology and business writer, who has written one Internet user guide, and thousands of features, reviews and other articles for various technology and business publications, and was the founding Editor-in-Chief at Internet World magazine, and editor of Byte.com. His blog can be found at http://www.tryingtechnology.com/ and he can be reached at dern@pair.com.
Desktone offers Windows 7, Windows XP, and Linux hosted VMs; Virtuon offers Windows 7 and Windows XP.
Client-side requirements, access/display protocols and other details
Desktone supports access via desktop protocols including RDP, Citrix HDX (which they recommend if you're doing any streaming video or similar types of activity), HP RGS (Remote Graphics Software)(for CAD/CAM and other rich graphic activities; from a Chromebook or other HTML 5 browser.
Virtuon supports RDP and PCoIP access, which can be from any desktop OS (Microsoft, MacOS, Linux), thin client, or mobile device that runs one of these.
Other considerations
The physical location of user in relationship to the desktop VM may matter, since the connecting network adds latency (delay).
For example, a user in Europe connecting to a VM running in a data center in the United States would see about 180 milliseconds of added delay. Forrest Blair, CEO, Virtuon, Inc., notes, "Virtuon has data centers in both the US and Europe and allows customers to move VMs to the nearer center."
Both Desktone and Virtuon offer offline "local" mode for when no connectivity is available.
Depending on what you're doing, you may also want cloud-virtualized servers, and/or clouded data — and possibly from the same supplier.