Enterprise IT may or may not be doing its best to stifle the end user adoption of iPads and other tablets in the workplace and on the road. Security, synching, and file format compatibility — and a second dose of security — are all legitimate IT concerns. Meanwhile, tablets devices can have a useful role to play within IT proper. Let's take a closer look.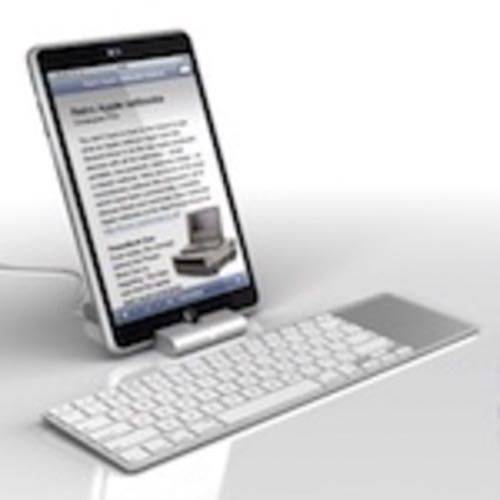 It's possible to do some IT admin even from a smartphone. (See Manage Your Servers From Your iPhone With Moesion.) However, a tablet offers a bigger display and virtual keyboard. Depending on your eyeballs, fingertip dexterity, and the information density of web sites and admin tools you need to you, a tablet may be more productive than a smartphone.
And in addition to email, messaging, and accessing web apps, tablets can free IT from needing access to a desktop, or carrying around a notebook, to do remote system and network monitoring and management.
The app to directly control a given device or set of devices may or may not be available. (See The Best iPad Apps for IT Administrators.) Equally if not more importantly, remote apps let IT access their own desktop (assuming network connectivity, of course), to work with management and admin apps there.
I.e., a tablet can act as a wireless thin client device, wireless terminal, and/or wireless monitor, keyboard and mouse — one that lets IT admins work from across the building or campus, from home, or while on the road — even, latency permitting, in the air (if the plane offers WiFI, which a growing number do).


WiFi tablets can also be useful for onsite admins in tight server quarters, where even pull-out KVM keyboards can be hard to use, and more expensive to provision. Remote access applications with one or more tablet clients include Citrix GoToMyPC, LogMeIn, TeamViewer, and Wyse PocketCloud Pro.
Daniel Dern is an independent technology and business writer, who has written one Internet user guide, and thousands of features, reviews and other articles for various technology and business publications, and was the founding Editor-in-Chief at Internet World magazine, and editor of Byte.com. His blog can be found at http://www.tryingtechnology.com/ and he can be reached at dern@pair.com.
"Wyse has a mouse driver you can install on the host PC, so you can scroll in the Wyse Pocket Cloud app via 'swiping' on your iPad," notes Nathan Clevenger, author of the new book iPad in the Enterprise, and chief software architect at management and IT consulting firm ITR Mobility.
Note: Not all the remote-access apps support all operating systems and versions, or offer all the same features. Also, the pricing models can vary, from free to purchase-one to monthly fees. And, of course, you have to ensure they will work with and through any corporate firewall(s).
There are likely to still be times when IT admins need a desktop-OS-class device, with more power and capacity than a desktop-OS-based tablet. But tablets may let IT admins travel more lightly — and get away more, while being able to respond and react from wherever they are.