However underwhelmed the initial response to its launch may have seemed, the iPhone 4S just broke Apple's sales records. The company's latest smartphone, which was unveiled last week, sold over 1 million units in its first 24 hours of being available to pre-order.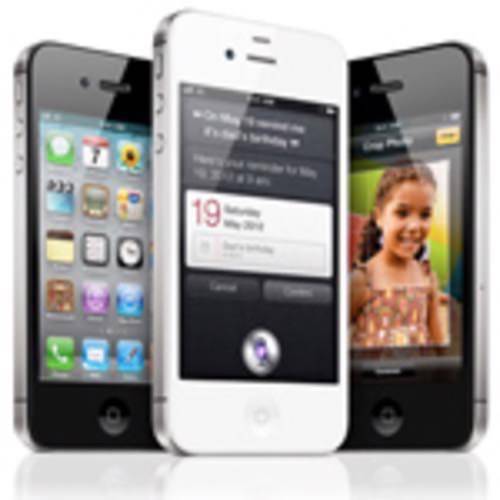 To put things in perspective, when the iPhone 4 launched last year, it set a record for Apple by racking up 600,000 pre-orders in a single day. Even though it's not the dramatically overhauled iPhone 5 many were hoping for, Apple's latest gadget has smashed the company's previous single day sales record by more than 66 percent. In terms of first day pre-orders, the iPhone 4S is the most successful product Apple has ever released.
Whatever qualms some may have with Apple's iterative product release strategy, these latest sales numbers demonstrate that the demand for a bulletproof mobile user experience is enormous among consumers. The ability to not just communicate, but to easily consume and create content on the go is something that people are increasingly seeking, and Apple has done an especially good job of packaging that experience for them.
How iPhone 4S Enables Content Creation (and Consumption)
The iPhone 4S offers a few crucial upgrades to the users' ability to both consume and create content. Siri, the iPhone's new voice-activated "personal assistant" feature could represent a new way for people to interact with machines big and small, assuming it works as well as consumers expect it to. It's not the first time this type of sophisticated voice search has been available on smartphones; Siri was already an app before Apple bought it, Dragon Go! uses similar technology and Google offers Voice Actions for Android.
By baking it so thoroughly into the operating system of a hot consumer mobile handset, Apple could do what it does best and propel the technology toward mainstream adoption. While controlling one's phone by voice isn't necessarily in all circumstances, it can be pretty useful while driving. If things go well, we could perhaps expect it to see the technology built into larger interfaces like laptops running Mac OS X and Apple's rumored HDTV set ("Show me the latest episode of 'Two and a Half Men', Siri!")
With each iPhone release, Apple is getting more serious about content creation as well. In the iPhone 4S, the company set their sights on improving the camera significantly. The iPhone 4 is already the most widely-used camera on Flickr and it remains the only platform on which Instagram exists.

The 8 megapixel camera in the newest iPhone not only improves on the picture quality and enables better low-light photography, but it's much faster and iOS 5 will turn the phone's volume button into a shutter release, making it easier to snap a picture without jumping through hoops.
Steve Jobs' Last Hurrah
One of the many hopeful rumors floating around the Web prior to last week's launch was the possibility that Apple co-founder Steve Jobs would make an appearance at the event in Cupertino. Sadly, we now know that even if such a move would have been a good idea from a marketing standpoint (this was widely debated), an appearance by Jobs was never to be. He passed away the next day, seven years after being diagnosed with pancreatic cancer.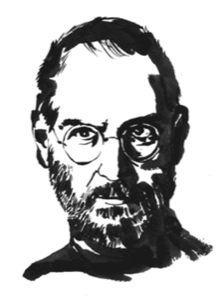 Whether or not the outpouring of grief over Jobs' death contributed to the boost in iPhone sales, we'll never know, nor does it much matter. The iPhone 4S probably wasn't the last Apple product that Jobs had a hand in creating, but its success is a testament to much of what the eulogies have pointed out in the last several days.
Steve Jobs illustration by Tim Gough.