The term "Web 2.0" became synonymous with the emergence, over 2004-05, of social services like YouTube, MySpace, Facebook and Flickr. It was coined in 2004 by O'Reilly Media for the inaugural Web 2.0 Conference, held in October 2004. At the time, Web 2.0 was meant to convey the beginning of a second major era in the Web; after the Dot Com collapse in 2001.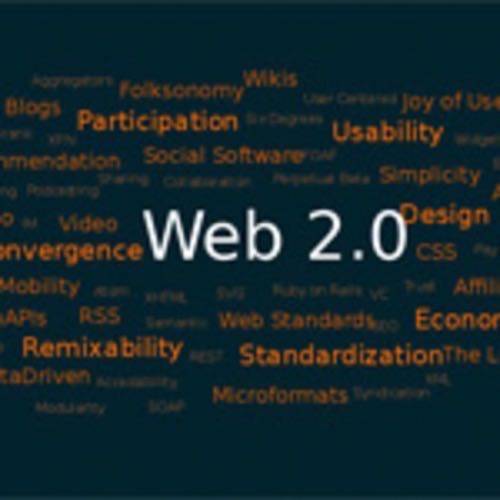 It's now 7 years after the term Web 2.0 was coined and, in association with HP LaserJet, we're running a contest to survey what (if anything) it means to you nowadays. Simply leave a comment here on ReadWriteWeb and the winner receives a $500 home office upgrade.
This contest is sponsored by
.
Contest Rules
You can read the full rules of the contest on this webpage, but here a few of the main points:
1) You must be a U.S. resident and at least 18 years of age to enter.
2) The Contest begins on October 10, 2011 at 12:00 p.m. ET and ends on October 21, 2011 at 11:59 p.m. ET.
3) To enter, simply leave a comment on ReadWriteWeb in the discussions area below. Be sure to enter your email address. The submission must be at least 25 words and no longer than 300 words.
To get your creative juices going, here is a brief history of Web 2.0 along with my own thoughts on its relevancy today.
A Brief History of Web 2.0
The term began as a moniker for a conference and grew into something much larger. Even as early as the first conference, in October 2004, the term was starting to assume a deeper meaning. I interviewed Tim O'Reilly in November 2004 and we had a long and fruitful discussion about the early themes in Web 2.0.
Web 2.0 is still a moniker for a conference brand, only now it's two separate events: Web 2.0 Summit and Web 2.0 Expo. So as a conference brand at least, it's still very relevant.
As a description of a larger trend, Web 2.0 has evolved over the years. In September 2005, Tim O'Reilly published the definitive article defining Web 2.0. The core principle is that Web 2.0 is "The Web as Platform." The rest of the definition is expansive and difficult to summarize in a sentence or two. The following meme map attempted to bring it all together in one visual bite: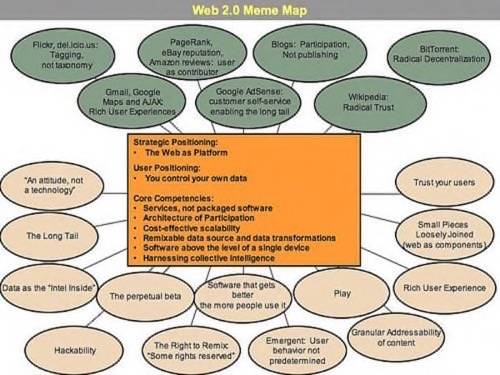 In October 2009, Web 2.0 got a refresh with the help of a new term: Web Squared. Tim O'Reilly and John Battelle co-authored an article, which explained that Web 2.0 was (in 2009) "being applied in areas we only imagined in 2004." Areas like smartphones, new "collective intelligence applications" like Twitter, and sensors. Web 2.0 was also being applied to real-world problems, such as health care.
The latest evolution is a Web 2.0 Map, which the organizers of the Web 2.0 Summit have developed over the past two years.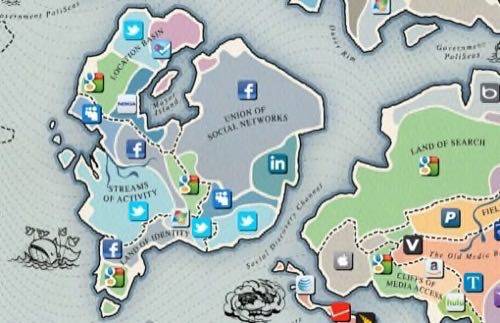 So, with all that said, what does Web 2.0 mean to me today?
The term "Web 2.0" is first and foremost the brand name of a tech conference. That's how the term was born and that's what still drives it. But regardless of its commercial usage, fundamentally I think we are still in the same era of the Web. Something important changed around 2003-2004, both in terms of a tech market re-birth and in the types of technology that were beginning to become popular.
I have always used the term "read/write Web" to signify what I believe was the essential change back in 03/04: the Web matured as a two-way system, enabling more and more people to 'write' to the Web as well as 'read' it. Tools like blogs and wikis, services like YouTube and Flickr, popular websites like Wikipedia and Amazon.com.
By 03/04, the Web had evolved from a broadcasting medium to a fully interactive one. That overarching trend has continued to evolve to this day. Today the Web is more social, more real-time, more mobile – among many other wonderful twists and turns.
That's what Web 2.0 means to me today, now let us know what it means to you. A $500 home office upgrade will be awarded to the person whose answer shows the most insight and creativity (as judged by a panel of qualified judges). Be in to win by leaving your comment below.
Update: Congratulations to Brittany Smith, from Portland, who wrote the winning comment and receives a $500 gift voucher. Thanks everyone who entered.