Yesterday we wrote about the LiMo Foundation and how it could team with Intel to save its mobile operating system MeeGo from the depths of an icy grave. Well, MeeGo is dead. From its ashes rises Tizen, an open mobile OS partnership between LiMo and Intel and hosted by the Linux Foundation.
The first release of Tizen and its software developer kit is expected to come in early 2012, which means we could start seeing the first Tizen handsets by the second half of next year. What exactly is happening to MeeGo and can Tizen enhance on its potential?
Intel Supported Framework Through AppUp
Essentially, much of what we wrote about LiMo and MeeGo yesterday remains unchanged. We just have a few more details.
Intel will support the developer framework through its AppUp developer program. That means that the Tizen ecosystem will more or less be built on WAC with a sprinkling of HTML5 capabilities. What will be interesting to see if how Intel can push HTML5 development alongside Tizen.
In a blog post, Bob Duffy of Intel's developer program noted that all MeeGo applications will run unchanged on Tizen and encourages developers to continue making MeeGo apps for netbooks already released in emerging markets. In a cynical point of view, that is like sending the championship t-shirts of the team that last the Super Bowl to poor kids in El Salvador. The mobile OS that nobody really wants but is running on existing inventory gets shipped out of sight.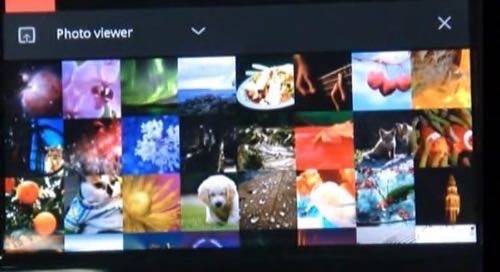 MeeGo was caught in the wild a year ago
LiMo Wanted This, Intel Needed This
It seems that LiMo executive director Morgan Gillis has been eyeing this for a while but has been waiting for the right time to make the move. Intel needed to be desperate and the primary competition, Android, has started showing chinks in its armor with Google buying Motorola and the various patent claims and lawsuits surrounding the OS. Gillis said at Mobile World Congress in 2010 that partnering with MeeGo might be a beneficial move. In the Tizen press release this morning, he reiterated that point.
"LiMo Foundation views Tizen as a well-timed step change which unites major mobile Linux proponents within a renewed ecosystem with an open web vision of application development which will help device vendors to innovate through software and liberalize access to consumers for developers and service providers," said Morgan Gillis, in the press release. "LiMo will maintain its focus on providing the industry with a broadly backed vendor- and service-neutral ecosystem grounded in the spirit of open and unconstrained opportunity that is embodied by Linux."
Let's pick out a couple of key words and phrases there:
"Well-timed" – Intel needed a partner, LiMo needed a boost and Linux has no problem hosting projects like this.
"Liberalize access …" – A candid jab at Android, which has become less and less "open" as it has evolved?
"Service neutral ecosystem" – Does that mean that Tizen will support both ARM and x86 chips? ARM is a member of the LiMo foundation. Or, that could be another subtle jab at the practices of Google.
Can Intel finally get it right? This is the third go-around that the company has made with a Linux-based mobile operating system. First there was Moblin, then MeeGo and now Tizen. History has not been good to them in this area. Our Linux guru, Joe Brockmeier, thinks that Intel's are once again destined to fail.
"Intel's dabbling in the mobile market is an attempt to change the market, which is usually unsuccessful," Brockmeier said. "Instead of making what the market wants, Intel's trying to create a market for its chips."
Will Tizen have legs? Will it actually come to prominent smartphones and tablets? Or it destined to go the way MeeGo, banished to the netherworld of technology? Let us know in the comments.