Twilio announced at its first-ever developers' conference in San Francisco this morning a new product called Twilio Connect that will help app developers provide messaging and call functions within apps while also helping them monetize their efforts. Twilio takes care of the billing of the end user of an app for any phone calls and SMS allowing developers to price their products using software-as-a-service model.
It is an interesting concept for developers looking to add communication functionality to their apps while also getting paid. App monetization is one of the largest problems facing developers currently and Twilio takes that to heart. In that regard, Twilio is also teaming up with venture capitalist Dave McClure and super angel Ron Conway to set up a seed fund to developers using Twilio Connect.
"So, you build your app once. It works. So, now you connect your app to a Twilio account owned by somebody else who then pays for the usage incurred by your app," said Jeff Lawson, CEO and co-founder of Twilio. "You [the developer] don't have to worry about paying for the usage because they [the other Twilio account user] will pay us directly."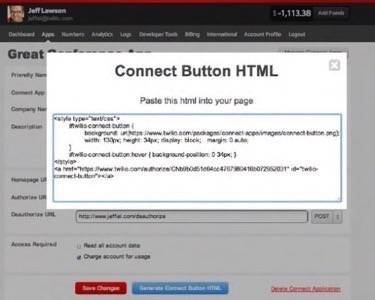 The interesting part about Twilio connect is that it cuts the burden of abundant usage out of the developer's lap. Every start up wants a lot of users. Yet, if they are not ready to scale, one consumer using 10 GB of data through the app could blow the budget for the entire app. Twilio is launching Connect with Mobile Commons, Optimizely, GoodData and MuleSoft.

Essentially, Twilio is trying to disrupt the connectivity and payment platform of enterprise service providers like Cisco. By moving communications to the cloud and providing pay-as-you-go billing that does not hang over the developers' head, Twilio has a chance to grow rapidly in both the consumer app development community and the enterprise. Twilio Client, the first major launch of Twilio communications services as a platform, has been widely adopted and used by such enterprise companies as ZenDesk. Companies such as GroupMe, AirBnB and Intuit are using Twilio to provide secure and safe voice and text services within their apps as well.
On the seed fund side, Twilio is announcing that is has another round of its Twilio Fund (this time called Connect, appropriately) for developers that are using Twilio's new service in their applications. The fund is $250,000 with the average payout around $25,000, run and funded by McClure with Conway matching any investment that goes into the fund.
On Hacker News the other day, the top story was "Twilio has an incredible API" by a user named DickeyTK that used Twilio to set up a service similar to freeconferencecall.com. His biggest concern was that he would not be able to foot the Twilio bill if the service blew up. Lawson saw this on Sunday but knew that he could not tell DickeyTK that the answer to his problems were going to be announced at Twilio's conference today.
Another minor announcement to come out of Twilio today was that they have added "presence," or the ability to see if a user is available, busy or not taking communications, to Twilio Client with one line of code. Now, this may not seem like such a big deal because presence has been around for a while with AOL, Gmail, Facebook and the enterprise communications companies, but presence is not easy to pull off.
Developers – What do you think of Twilio Connect? Is this the type of service that will not only help you implement communication technology but also assist you in getting paid? Let us know in the comments.